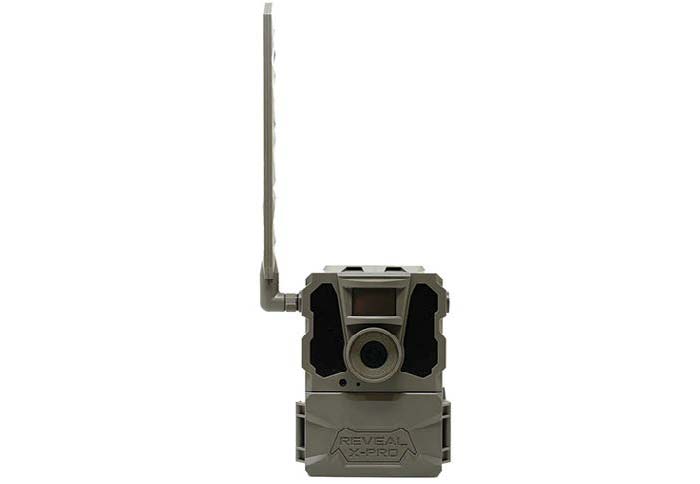 TACTACAM REVEAL X-Pro
Tactacam is taking the Great Outdoors to new heights with the debut of its new flagship the REVEAL X-Pro. This extraordinary upgrade to the family of cellular trail cameras is a technological marvel that'll give any hunter a scouting advantage. Packing impressive features like no-glow IR technology, built-in LCD screen, and GPS capabilities, there are no cons to this Pro!
With the REVEAL mobile app, X-Pro hunters get exceptional control over their camera's settings, flexibility in mapping property and monitoring activity, and organizing stunning photos and videos from all of their favorite hunting spots.
Key features of the REVEAL X-Pro include:
No-glow IR
Convenient LCD display
Built-in GPS tracking
Dual carrier compatible – includes both Verizon and AT&T SIM cards
Ultimate performance with hybrid mode
Faster photo transmission
Improved battery life