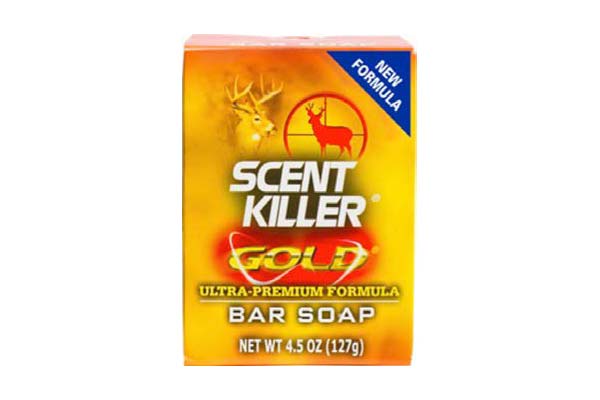 Scent Killer® Gold® Bar Soap
Wildlife Research Center® introduces the new and improved Scent Killer® Gold® Bar Soap in an updated ultra-premium, odor fighting formula. The New Scent Killer® Gold® Bar Soap has a special unscented, anti- odor formula that goes after human odor at its source. This deep cleaning Anti-Odor™ formula is formulated with special moisturizers and Aloe. This high-quality odor fighting bar soap is just what you need to prepare for the hunt and is great for use all year long. It is The Gold Standard®.
For best results, take advantage of the entire Scent Killer® System. Every step you can take to eliminate human odor will improve your odds of success and help get you closer to that trophy buck.
Get it here.