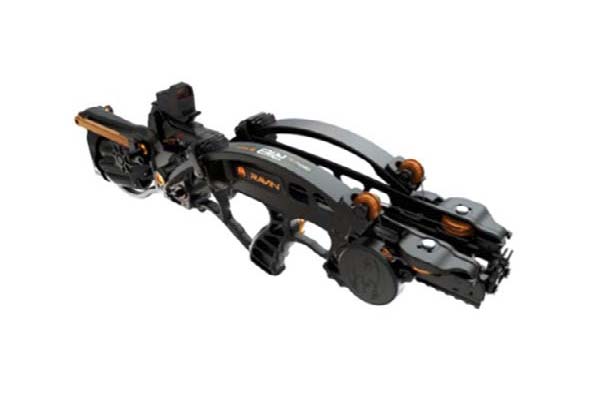 Ravin R18 now available
Ravin has turned traditional crossbow design on its head with the R18, using the new VertiCoil Cam System to compact a full-power crossbow into a weapon a fraction of the size of all others. Unlike any other crossbow in history, the takedown-style R18 is 4.75 inches wide and only 25 inches long—18 inches long without its detachable stock configuration.
Using the VertiCoil Cam System, the limbs of the R18 expand vertically instead of horizontally for an axle-to-axle height of just 1.3 inches when fully cocked or 4.1 inches uncocked. The 6-pound R18 features a detachable stock with an integrated removable quiver system, built-in cocking mechanism for an easy draw, anti-dry fire/auto safety and built in sling mounts. Inside the box contains the new Ravin 3-Dot Reflex Sight for an easy target acquisition, three 350-grain 16-inch R18 arrows with field points and a removable draw handle.
Get it here.