Easton's 100 Year History Shows in New Carbon Legacy Arrow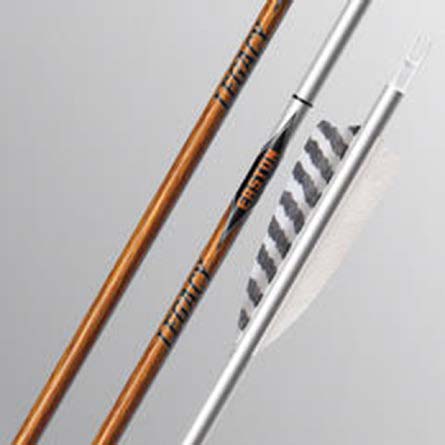 Traditional shooters will want to check out the Easton Carbon Legacy. The new Legacy builds on Easton's 100- year tradition of making the world's finest archery tackle. When Doug Easton first began his archery company in 1922, he started out making handcrafted wood arrows and longbows one at a time in his small workshop. Each arrow featured Doug's own signature cresting applied to the finest hand-selected cedar shafting. Today's traditional Legacy is a nod to Doug's meticulous commitment to crafting the finest traditional equipment available in that era. The Legacy combines the traditional look of wood-grained carbon with high-visibility white- dipped and hand-feather-fletched craftsmanship to offer the finest vintage aesthetic. "We really wanted to make the Carbon Legacy something special," stated Gary Cornum, Easton Marketing Director. "We went back into our archives and found some of Doug's 1920's arrows and borrowed ideas from his original wood shafts to inspire the look we were going for."
Loaded with features the traditional enthusiast will value, the Legacy comes fletched with three 4" left wing helical feathers including a barred index feather with combinations of solid red, white, and bright yellow hen feathers. The Carbon Legacy is accurate, durable, and has exceptional flight visibility. Legacy is available in five popular hunting sizes (340, 400, 500, 600, and 700). Includes RPS inserts and pre-installed 6.5mm 3D Super Nocks.
Features:
.244" ID standard-diameter carbon-fiber construction
Straightness ±.006"
Safe Crossbow De-Cocking with TenPoint's NEW ACUdraw De-Cock and D1 Trigger.
Mogadore, OH. With the introduction of the ACUslide in 2020, industry-leader TenPoint brought the first silent cocking and truly safe de-cocking system to the crossbow market. New for 2022, the ACUdraw De-Cock provides safe de-cocking on select models.
Wicked Ridge Raider 400 De-Cock
Wicked Ridge Fury 410 De-Cock
TenPoint Titan De-Cock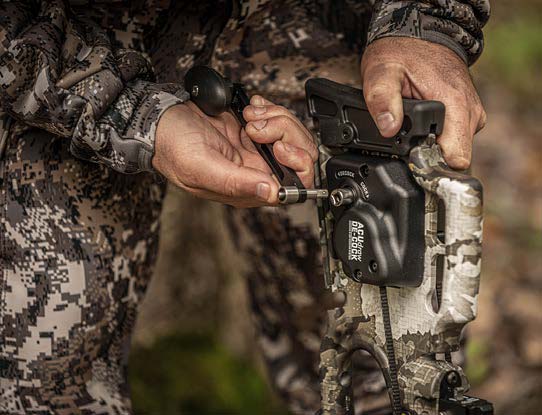 The ACUdraw De-Cock silent cocking and safe de- cocking system features the company's Auto-Brake Gear System that eliminates the potential of losing control which can lead to injury or bow damage during the de- cocking process. While de-cocking with the ACUdraw De- Cock, the user can remove their hand from the handle at any point and the handle will stop in place.
The company's D-1™ Trigger is a 2-stage, zero-creep design that includes a new DFP™ (Dry-Fire-Prohibitor) and delivers a consistent crisp, 3.5-pound pull. The simple push of a button moves the trigger to "de-cock" mode and allows the user to safely de-cock the crossbow with the built-in ACUdraw De-Cock crank cocking device.
In addition, the Titan De-Cock is available with ACUdraw 50 De-Cock which allows the hunter to quickly and manually de-cock the crossbow with integrated rope cocking device.
2022 Lancaster Archery Classic Ends with Champions Crowned and Viewers Engaged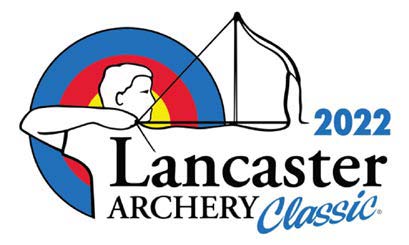 The Lancaster Archery Classic is in the books. Around 2,000 archers competed in the largest indoor tournament on the East Coast, which was held in Manheim, Pa., Jan. 27-30.
Champions were crowned in 17 divisions, including the Open Pro champion Nick Cappers, who took home the tournament's top prize of $20,000.
To see the results from all four days of the Classic, click here.
Besides the archers who competed, a record crowd tuned in to watch Competition Archery Media's live video coverage of the Classic.
Announcing Dates for 2022 Muzzy Classic Bowfishing Tournament
The dates are set for the 23rd Annual Muzzy Classic for June 11-12
SUPERIOR, WI – Initial planning for the 2022 Muzzy® Classic Bowfishing Tournament is underway and now is the time to mark the calendar for this year's event because this is one we don't want YOU to miss!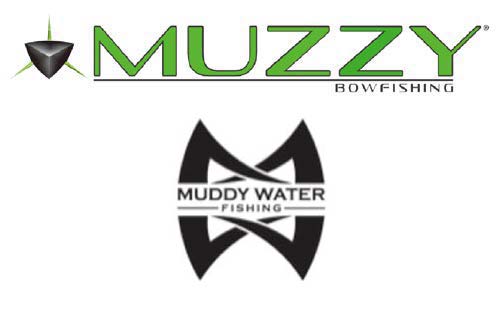 Bringing back the spirit of the pre-COVID experience, this year's tournament is sure to shake things up with more fun than ever! With the annually-expanding growth of the nation's premier bowfishing competition, Muzzy Bowfishing is excited to announce a new partner, Muddy Water Outdoors' Bowfishing who will be co-sponsoring the June 11 event. This comes in addition to a new location based out of Vicksburg, MS with access to fish- filled waters of the mighty Mississippi. Together, Muzzy Bowfishing and Muddy Water Outdoors' Bowfishing are looking forward to assembling the bowfishing community under the fanfare and traditional style the Muzzy Classic has been known for over the years. In addition to great fishing, participants should be prepared for meet and greets, raffles, field games, music and much plus a HUGE first-place payout of $20K —guaranteed!
Fire up the smart phone or mark the calendar for June 11 and 12 with big X's to save the date! Then, stay tuned for soon-to-be-released pricing, payouts, additional sponsors, fishing formats and more. Early bird registration will take place from February 15 through April 1. This year's participants will launch in registered order so early registration is important to making the most of time on the water. Early registrants will also have exclusive eligibility for prizes that include a Covert Optics HS1 handheld Thermal Scanner, Covert Optics 8X42 or 10X42 binoculars, $100 FeraDyne gift card or a Muddy Water package valued at $399!
Muzzy Classic web page: https://www.feradyne. com/the-muzzy-classic/,
Rhino 180 See Through Blind in Realtree Edge
The new Rhino 180 See Through Blind in Realtree EDGE camo offers a unique two-way mesh system to prevent wild game from seeing in while allowing you, the hunter, to see out without any obstruction.
The Rhino 180 blends in seamlessly with almost any environment and can easily have other natural habitat added with the included brush-in straps around the top and bottom of the blind. Like all hub-style Rhino blinds, the R180 features an oversized zipperless door. Easily adjust your shooting window with Rhino's "silent-slide" window technology. This blind can comfortably conceal up to three people and makes setup/take down a breeze.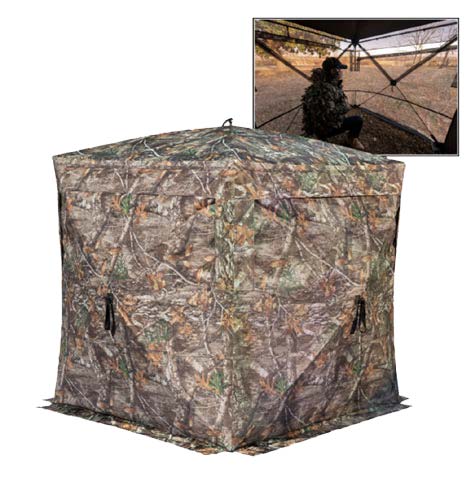 The 180 See Through has reinforced stress points with triple stitched corners and reinforcements to prevent rods popping through the fabric. All Rhino Blinds are treated with a durable water repellent to protect and an antimicrobial to help prevent mold and mildew ensuring you a quality product.
Features:
Three-person ground blind
270 degrees of adjustable window
Lightweight and small profile
Silent-Slide Window Technology
Two-Way See Through Mesh, 180 Degree Unobstructed View
66" tall, 75" x 75" hub to hub
Floor Space: 58" x 58"
Weight: Approx. 16
Plano Adds 44" Ultimate Double Bow Case to All Weather Series Lineup
Durable yet affordable protection for compounds, accessories, and other archery.
All Weather Series (AW2) 44" Ultimate Double Bow Case from Plano can safely transport a primary rig plus a backup bow on unpredictable expeditions. The beefed-up, deep design also provides protective storage for arrows and accessories in a durable yet lightweight package.
Molded EVA carpet lining and layers of pluck-to-fit foam allow for a secure, tailored setup, while a durable, shock-resistant construction ensures your bow arrives at your destination in perfect condition. A continuous Dri- Loc seal and dual-stage latches safeguard against water and debris.
Sporting added wheels and a design 20-30% lighter than comparable cases, the AW2 44" Ultimate Quad Rifle Case is easy to transport anywhere. It's airline-approved, complete with a pressure release valve, molded lockable tabs, and a heavy-duty carry handle.
Multi-layered protection equipped to store just about anything
Pressure release valve equipped for airline travel
Rugged, industrial-strength construction that is shock/drop-resistant
Dual-stage secure latches create a watertight pull- down lid closure
Continuous Dri-Loc® seal creates waterproof, dust- proof shield
Pre-perforated pluck foam for easy customization
High-density protective foam
Durable heavy-duty carry handle
Molded lockable tabs
Interior Dimensions: 44 inches x 17 inches x 8 inches
Available: April 2022
Learn more at planomolding.com
Umarex AirSaber Elite X2 Double Barrel PCP Air Archery Gun
The leader in air gun innovation, Umarex USA, is setting the pace once again with an industry-first double barrel air archery gun, the Umarex AirSaber Elite X2 double barrel air archery gun is powered by air– 4,000 psi of it. Equipped with a 240 cc onboard tank, the AirSaber Elite X2 will send 25 shots from its barrels at big game lethal velocity. The first five shots will all launch above 450 FPS and 130 ft-lbs of energy. Accessing the second shot just requires the press of a push-through barrel selector and an optic of your choice can easily be secured to the Picatinny rail section on the receiver. Additionally, the forend has three rail sections to assist in mounting quivers, bi-pods, or other accessories.
Features:
Double Barrel Arrow Performance
4,000 PSI Fill Pressure
450+ FPS with 376 Grain Arrow
135+ Ft-Lbs Energy
240 CC Tank
Picatinny Scope Rail
Side Cocking Lever
5" Length of Pull
Thumb Barrel Switch
Green All-Weather Polymer Stock
(3) Picatinny Rail Sections on Forend
Easy to Read Manometer on Bottom of Forend Fill Probe Included
NEW Delta BIG 8™—The Perfect Target for Serious Archery
Delta-McKenzie is now shipping the innovative Big 8 target, the latest development from premium foam Backyard Series targets.
Big 8 features an innovative hexagon shape that provides eight shooting faces. The asymmetric target design greatly increases usable life with any type of bow or crossbow. Big 8's geometry provides a larger shooting area versus conventional square targets giving shooters confidence to stretch the distance without fear of missing the target.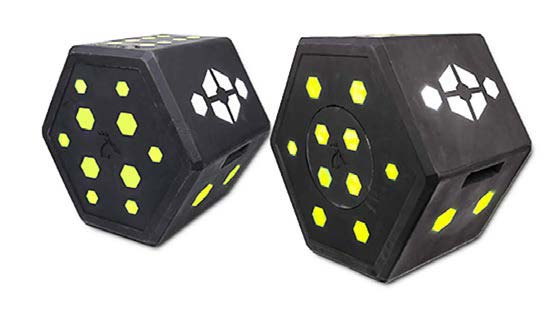 Delta's Big 8 also utilizes a new premium competition- grade "self-healing" foam, developed in conjunction with the ASA Pro 3D tournament circuit. This new foam withstands even heavy tournament use, lasting up to 8-times longer, while maintaining a lower pull force for easier arrow or bolt extraction.
The Big 8 target is both field point and broadhead compatible, and is speed rated for all high-performance bows and crossbows.
Available in a highly portable 16" size, or the long- distance-effective 20" model. Both models are self- supporting with no need for a target stand—just drop and shoot.
Easy target acquisition, regardless of pin color, is provided with green and white shooting spots. All Big- 8 targets also include a sight-in grid, integrated carry handles, and the 20-inch model adds a replaceable core design to further extend the life of your target.