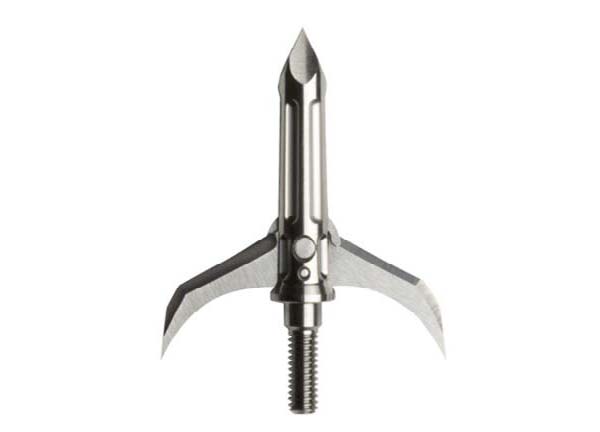 Barbarian – World's Toughest Mechanical Broadhead
Cobra Archery has developed the world's toughest mechanical broadheads. Appropriately named the Barbarian, these destructive mechanical heads boast incredible .07" thick blades made from tempered 420 stainless steel. These blades have such a thickness they require to be EDM machined. "A standard mechanical broadhead blade is stamped from sheet metal, ours are so thick they require a completely different approach to produce." Said Jake Major, owner, and designer. They will soon be issued a patent on mechanical blade thickness & designs that will allow them to dominate the category.
The Barbarian's design has a rear cam system that uses no rings, bands, or clips. If/when the blades are deployed, they can simply be snapped back into position. The three different weight broadheads were developed specifically for crossbows. The Barbarians were tested on the fastest crossbows from Ravin & Ten Point and they had mind blowing durability while maintaining functionality. The 100 & 125 grain have an 1-1/2" cutting diameter while the monster 150 grain is 1-3/4". All broadheads have a solid one-piece tempered titanium ferrule that is incredibly tough. These broadheads can be used for a vertical/compound setup. The blades are replaceable or can be removed to be sharpened. Get it here.