West Henrietta, NY – Athens Archery, a compound bow manufacturer focused on providing a high quality bow with industry leading customer service, is proud to announce the addition of the Vista 31 to its lineup among other changes.
You asked, we listened.
Building on the popularity of the Vista series with the performance and smooth draw of the RT-X cam system,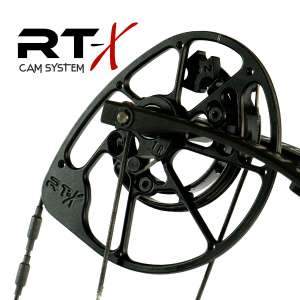 Athens Archery introduces the 2022 Vista 31; the most adjustable, stable, and forgiving hunting bow ever. The Vista 31 features the new TCS (Tunable Cable System) roller guard for maximum adjustability, Limb-Lok pocket with 1" wide split limb design providing unparalleled consistency and a past parallel limb design further reducing vibration on the shot.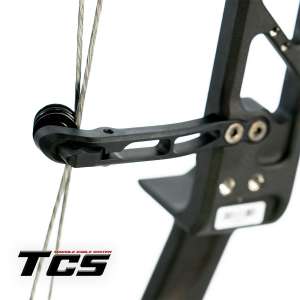 New X-Out limb dampeners by Mountain View Products make the Vista 31 quiet and dead in the hand.  At 31" axle to axle, 6.5" brace height and speeds up to 340 feet per second, this bow packs a punch for all hunters with its combination of stability, speed and performance.  The Vista 31 has draw length adjustments from 24.5" to 30.5" and weighs just 4.2lbs.  The entire Vista series has draw weight options of 40, 50, 60, 65 70 and new this year 80 pound options; offering something for every hunter.
The incredibly popular Peak 38 target bow is now offered with the RT-X cam system and new for 2022 comes in draw length options from 27.5" to 33.5".  This cam system is known for being incredibly smooth and forgiving.  It features a rotatable mod that does not require press to change draw lengths and a unique indexable drawstop allowing the archer to change let-off easily from 80-90% and fine-tune draw length.  All Athens bows this year feature Athen's new TCS (Tunable Cable System) roller guard for granular adjustment of cable tension and Limb-Lok pocket system which balances limb load and prevents any movement in a transition area that is critical to bow performance.  As well, the Vista series of bows are now offered in 80lbs.  The lineup offers something for every archer.
"We have listened to all of the feedback we have received from dealers and consumers and acted on the most requested items.  With the 2022 lineup, Athens continues to push forward iterative improvements and build a smooth, consistent and easily adjustable bow backed by industry leading customer service and lifetime transferable warranty.  We are excited to have this lineup and continue to grow the brand." said Jim and Tracie Klossner, Owners of Athens Archery.  "We are excited to see how hard the entire team at Athens Archery has worked to put together the most exciting and complete line up of bows that Athens has ever produced.   2022 offers the complete package for everyone."
About Athens Archery
Founded in 2009, Athens Archery has always focused on producing the highest quality compound bow line with superior customer service.  Athens bows offer something for every archer, no matter if they're in the tree stand, mountains, 3D range or pounding X's.  The bows are known for their smooth draw, adjustability, stability and consistency.  All Athens are made in the USA and backed by a lifetime transferable warranty, ensuring confidence in purchasing.
Check out the complete Athens 2022 lineup at www.athensarchery.com.
Inquiries should be sent to [email protected]