Tips for Enhancing Skills and Preparing for Realistic Hunting Scenarios
Whether you're a seasoned bowhunter or a novice archer, regular, bow practice during all seasons is crucial to maintaining and improving your compound-bow skills.
In this article, we'll explore the importance of in-season and off-season compound bow practice and discuss various factors that contribute to effective training. We'll cover shooting in cold weather and low-light conditions, and ways to simulate realistic hunting scenarios. We'll delve into key topics, such as confidence building, equipment maintenance, muscle-memory development, shooting at different angles and distances, the significance of proper clothing and practicing with broadhead arrow tips. By incorporating all these elements into your practice routine, you can enhance your shooting skills, boost your confidence in the field and increase your chances of success during hunting season.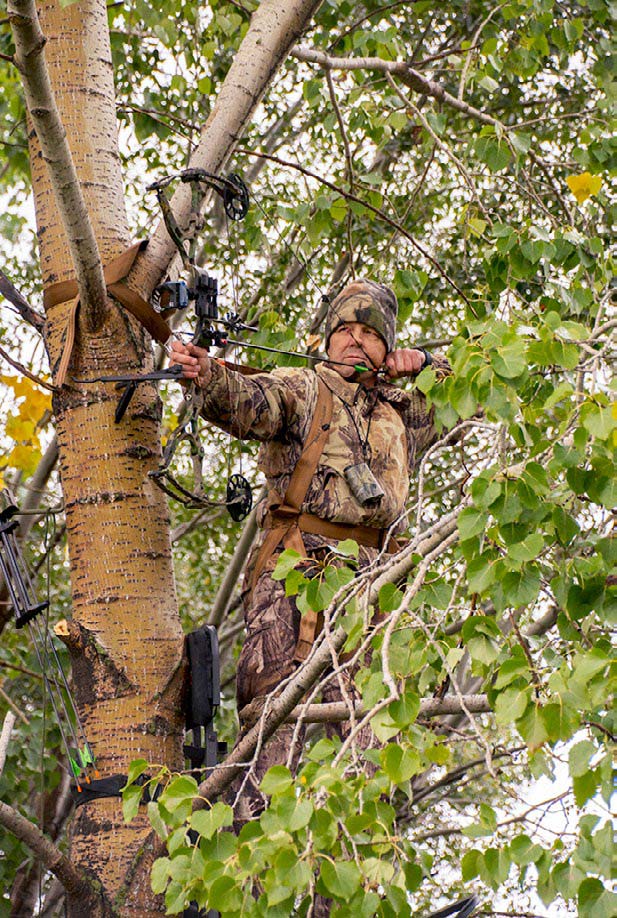 Starting Off Right
Confidence plays a vital role in archery and bowhunting. Practicing with a compound bow regularly, both in-season and in the off-season, helps build confidence in your shooting abilities.
Start by ensuring that your equipment is in top condition and is properly tuned. Archery technicians play a crucial role in ensuring that your compound bow performs at its best by tuning it to your specific needs. When you bring your bow to an archery technician, they will carefully assess various factors to achieve optimal tuning. They start by examining the bow's cam synchronization to ensure that both cams rotate in perfect harmony. They also check the timing of the cams, making sure they reach full draw simultaneously.
Next, the technician inspects the bow's string and cables to be sure they are in good condition and are properly aligned. They may adjust the brace height, draw length, or draw weight to suit your individual preferences.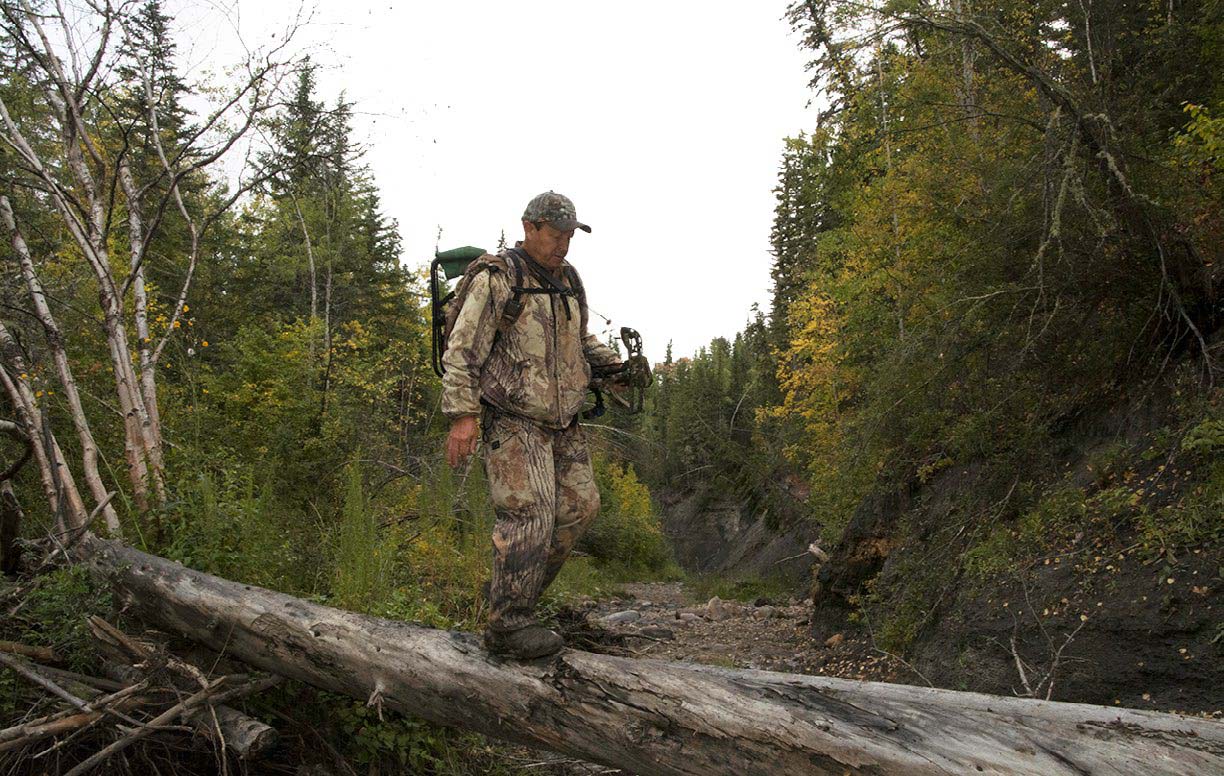 Fine-tuning the rest and nock-point alignment is another critical step to make sure the arrow's flight is true. The technician may also perform paper tuning, where they shoot an arrow through a paper sheet to assess arrow flight and make necessary adjustments. Additionally, technicians may utilize a bow press to make changes to the bow's limbs or string length.
Throughout the tuning process, archery technicians rely on their expertise, experience and specialized tools to optimize a bow's performance. Their attention to detail and understanding of bow mechanics result in a properly tuned compound bow that maximizes accuracy and consistency—ultimately enhancing the archery experience.
My go-to archery technician is Lawrence from Accurate Archery. He has a wealth of experience and knowledge and accepts bows shipped to him. Every bow I get is tuned by him once I break in the string by shooting 300 arrows through it. I recommend that once a bow is tuned, you should inspect your bow setup daily for any signs of wear or damage, then make any necessary adjustments or replacements before practicing. This step not only prevents potential equipment malfunctions but also instills confidence in the reliability of your gear.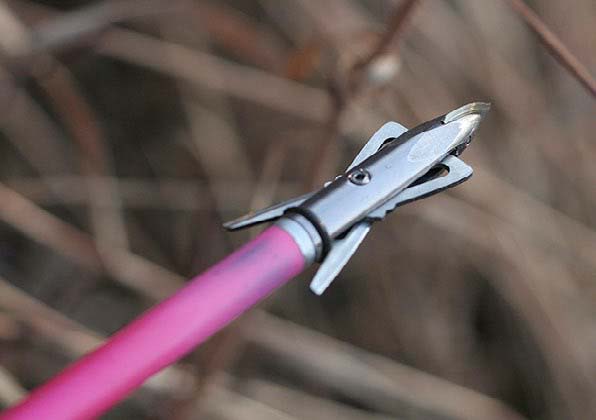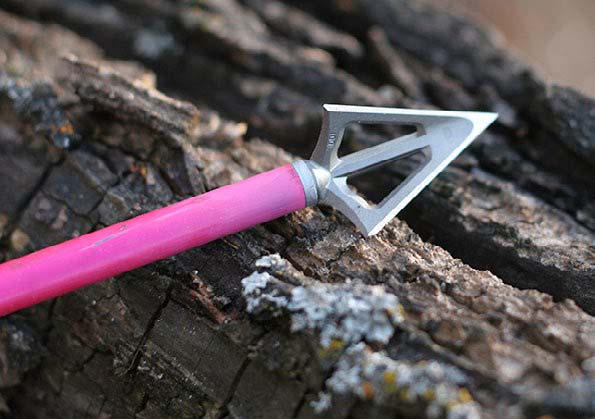 Muscle Memory, Consistency
Muscle memory is a key component of accurate and consistent shooting. Regular practice helps develop muscle memory, enabling you to execute proper form and to release smoothly without conscious effort. During off-season practice, focus on repetition and consistency. Pay attention to your grip, anchor point, stance and follow-through. Consistently replicating correct shooting form ingrains it into your muscle memory, and that can result in improved shooting performance when it matters most.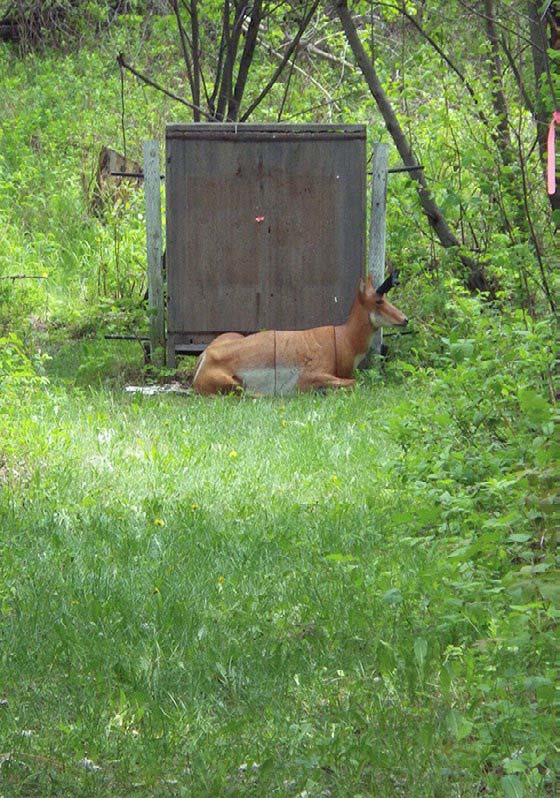 Different Angles, Distances
Hunting scenarios often require shooting from various angles and distances. Practice shooting from elevated positions, such as tree stands or elevated platforms, to simulate real hunting conditions. You can also experiment with different shooting angles, including shooting downhill or uphill, to adapt to challenging terrain. This helps you become comfortable and accurate in any hunting scenario you may encounter.
Additionally, vary your shooting distances during practice sessions. Start with closer targets and gradually increase the distance as your skills improve. This enhances your ability to judge distances accurately and adjust your aim accordingly. Practicing at various distances prepares you for hunting situations where you may need to take shots at different ranges.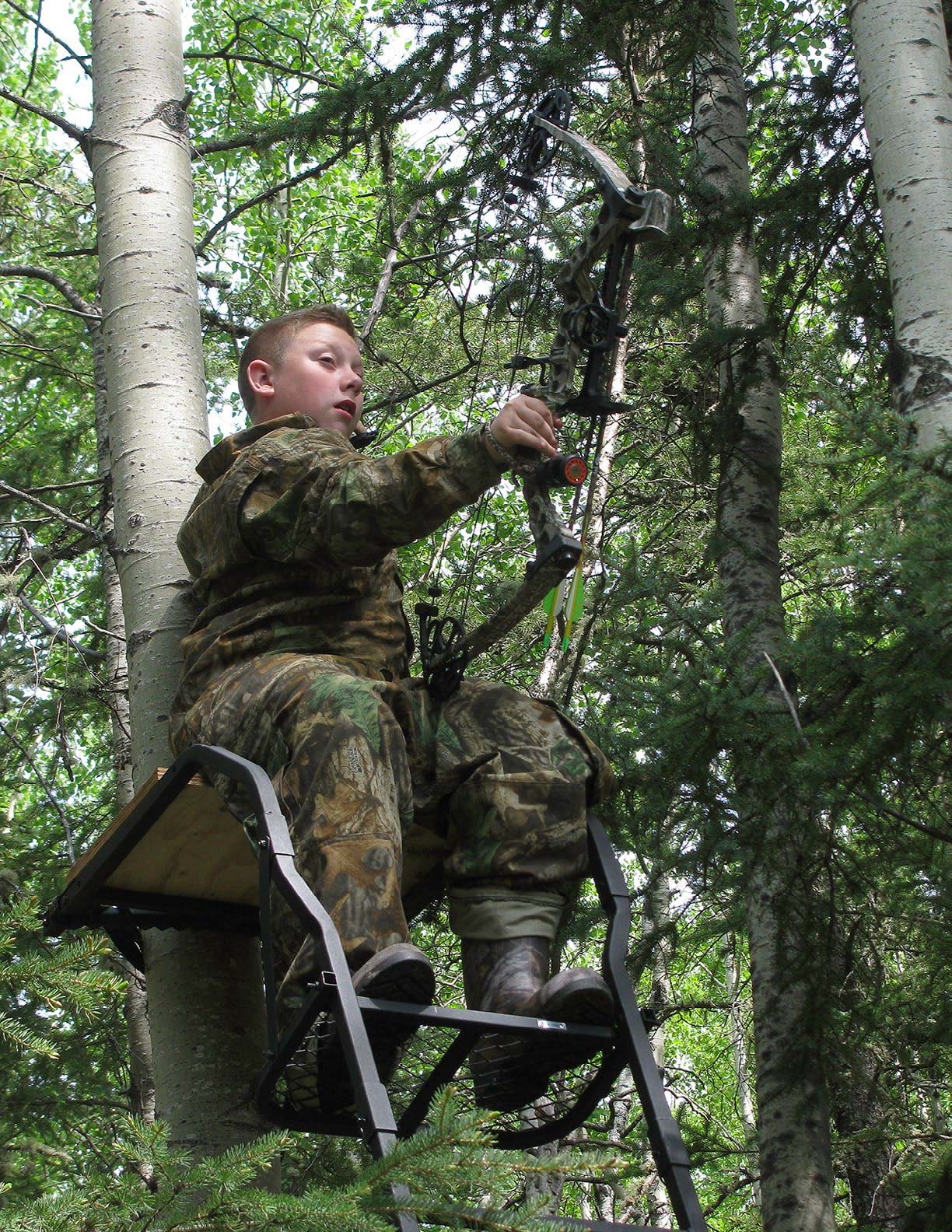 Simulate Realistic Situations
To replicate realistic hunting scenarios, incorporate simulated hunting conditions into your practice sessions. Wear the same clothing and gear you would typically use during a hunt. This helps familiarize you with what it's like to shoot while wearing bulky clothing or camouflage. That helps ensure your unrestricted movement and proper clearance of the bowstring.
Consider setting up realistic targets, such as 3D animal targets or target blocks, that are designed to mimic vital areas of game animals. This allows you to practice shot placement and develop the necessary precision for ethical hunting. Be sure to aim for the vitals, which are typically the heart and lungs, to ensure quick and humane kills. Try not just shooting paper common bullseye-type targets, since none of those exist in the field.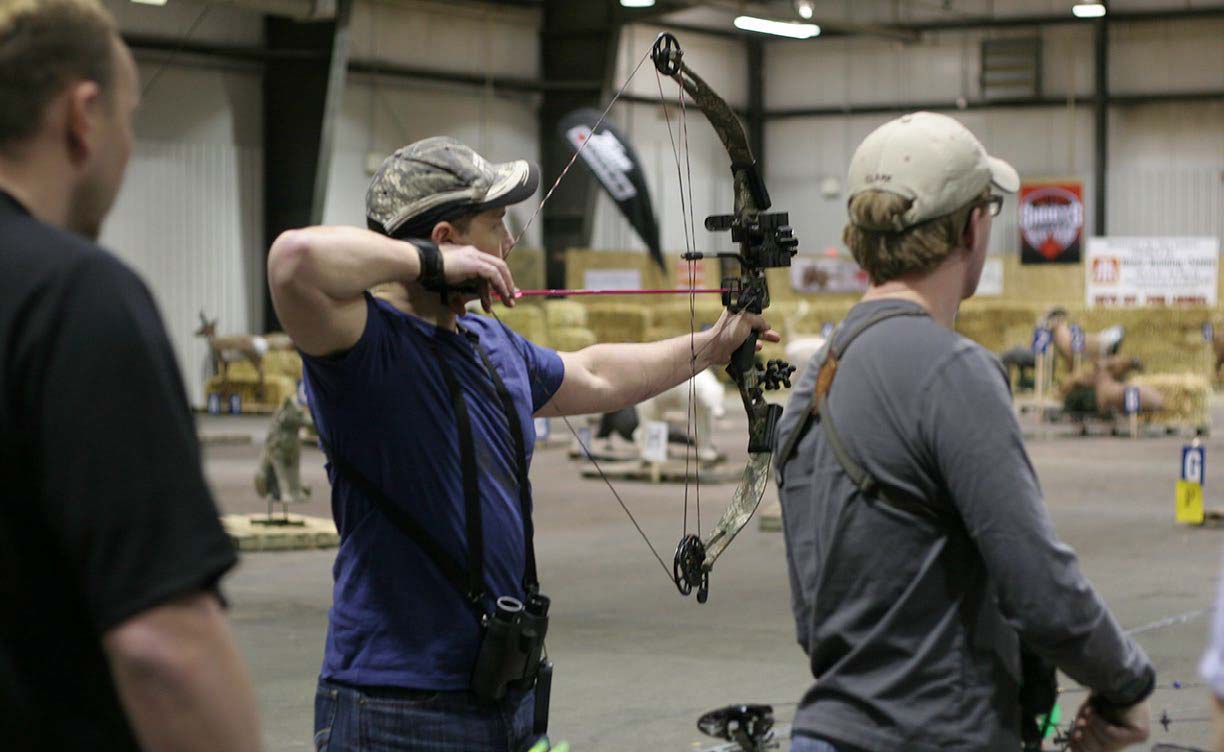 Low Light and Broadheads
Hunting during low-light conditions, such as dawn or dusk, presents unique challenges. To prepare for these scenarios, practice shooting in low-light or dimly-lit environments. You can do this by shooting during early morning or evening hours. That will improve your ability to align sights accurately and gauge arrow trajectory under reduced visibility. Your peep-sight view drastically changes during the last and first 15 minutes of shooting light.
Another crucial aspect of bowhunting is selecting and practicing with broadhead arrow tips. Broadheads are designed for hunting and have different flight characteristics compared to field points. Incorporate broadheads into your practice sessions to become familiar with their performance and to fine-tune your accuracy. Doing so ensures that your equipment is properly tuned for hunting season and minimizes any surprises when using broadheads in the field. Even if the broadhead package states, "Flies like a field point," don't trust it. Sacrifice a couple of them by filing them down and using them solely for target practice. That step will let you know exactly how your arrow will fly during the moment of truth.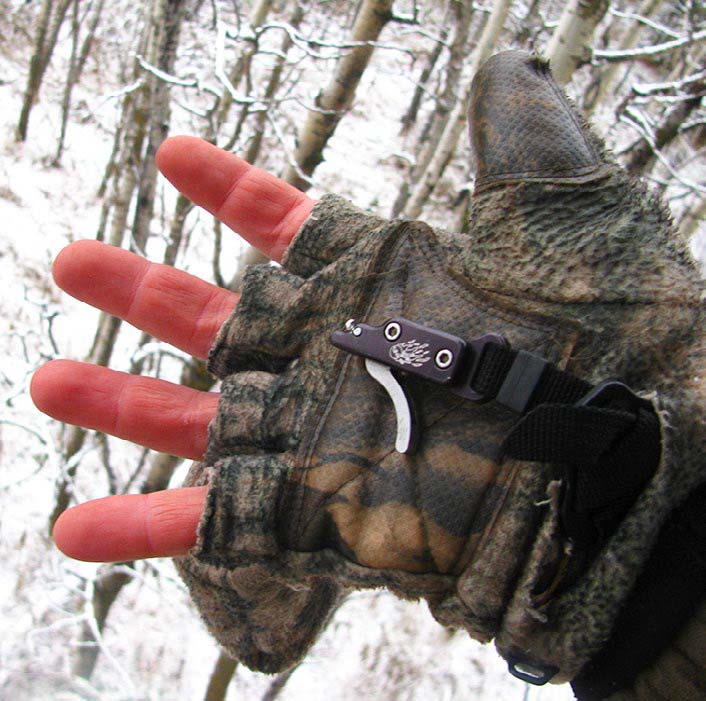 Targets
Archery targets come in various types, each serving a specific purpose and catering to different styles of archery. The most common type of target is the standard foam or layered-foam target. These targets are designed to stop arrows effectively, offering a durable and versatile option for target practice.
Another popular type is the 3D target, which mimics the shape and size of various animals. These lifelike targets are commonly used for field archery or hunting practice, allowing archers to simulate realistic hunting scenarios and practice shot placement.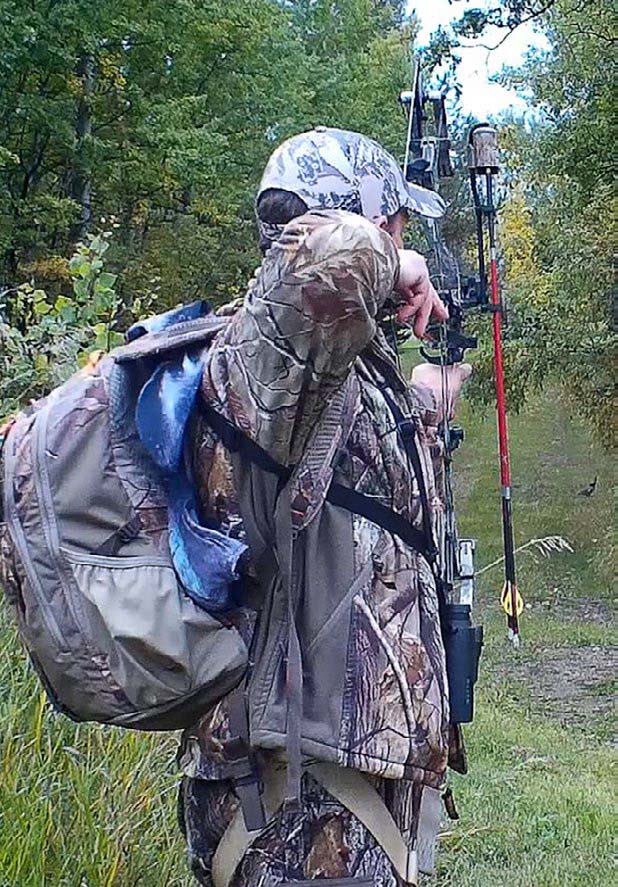 Bag targets are another option, consisting of a heavy-duty bag filled with synthetic fibers. They offer a high level of stopping power and are ideal for practicing with field points or broadheads. Speaking of broadheads, there are specific targets designed to withstand the force and penetration of broadhead arrows. These specialized targets often feature tougher materials, such as high-density foam or layered construction, that are capable of stopping and gripping broadhead arrows without causing excessive damage.
As a bowhunter, selecting the right type of archery target ensures optimal performance, longevity and safety during your practice sessions. My favorite is the Rinehart 18-sided, high-density foam target. It stops broadheads for pre-season tuning and is small and convenient to throw into your vehicle. That lets you shoot one arrow before heading into the bush to hunt at the hunting location.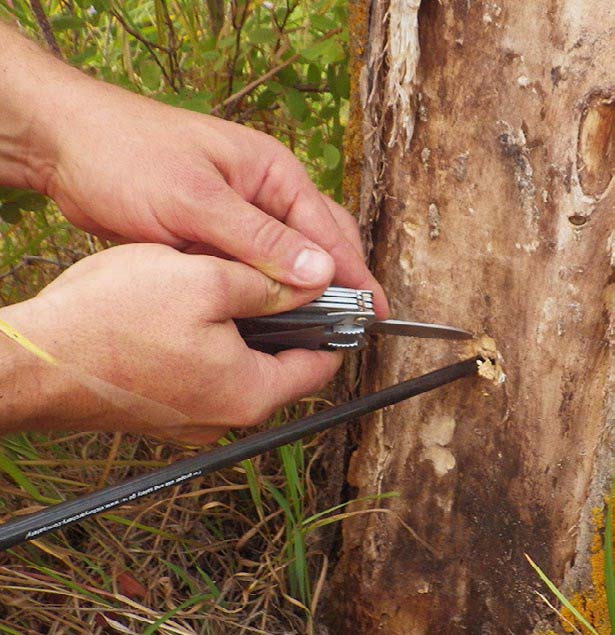 Cold Shooting 
Shooting one arrow per day can be a highly effective practice method for maintaining compound bow accuracy during the hunting season and is gaining popularity. Often, bowhunters shoot every day during the weeks preceding opening day, although during hunting season, they may not shoot as often.
If you think about it, this is when you are carrying a bow in the field the most, and that means the chances of bumping the sight or knocking something out of alignment go way up. That's why it is very important to continue to practice during hunting season. While it may seem minimal compared to extensive practice sessions, shooting just one arrow daily serves several important purposes. This keeps your muscle memory sharp and maintains your shooting form. By consistently performing the same motion and focusing on proper technique, you reinforce the correct shooting mechanics. Additionally, this routine helps to sustain your confidence and mental focus.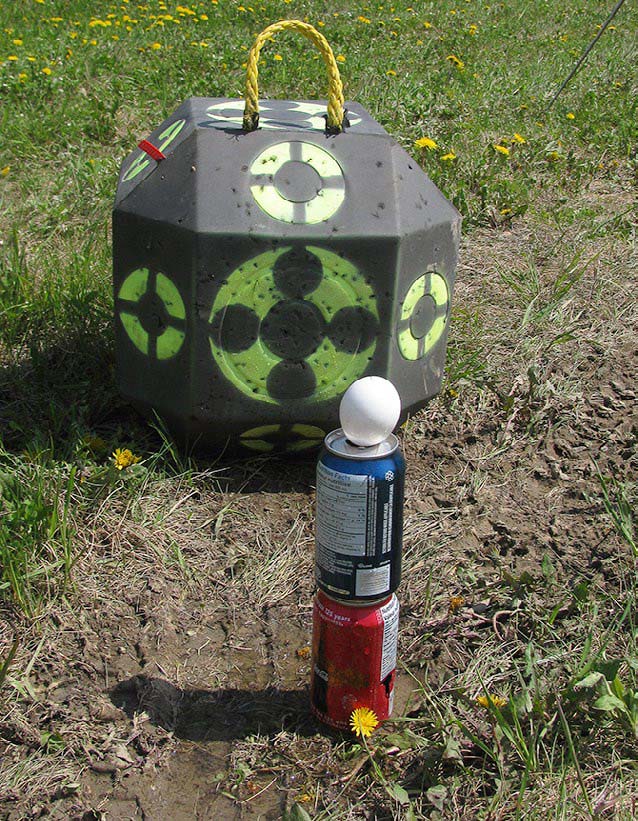 By taking the time to concentrate on a single, deliberate shot each day, you reinforce positive shooting habits and build trust in your abilities. This is a true hunting situation as you usually only get one shot with a bow. Moreover, shooting one arrow per day allows you to regularly inspect your equipment, ensuring that it remains in optimal condition throughout the season. This practice method is both manageable and effective, enabling you to stay connected with your bow and maintain accuracy, ultimately leading to improved performance during crucial hunting moments.
In-season and off-season compound bow practice is essential for bowhunters to maintain and enhance their shooting skills. By focusing on confidence building, equipment maintenance, muscle memory development, shooting at different angles and distances, simulating realistic hunting scenarios and clothing, mastering low light conditions and practicing with broadhead arrow tips, you can prepare yourself for various hunting scenarios and increase your chances of success.
Remember to make practice a regular part of your routine and enjoy the journey of continuous improvement. With dedication and consistent practice, you'll be well-prepared to tackle any hunting challenge that comes your way.