How does the old saying go, "If you do the same thing, you'll end up with the same result"?
It's tough for me to say, but for the last few seasons, I have become a complete creature of habit in the Whitetail woods, and that doesn't sit well with me. I've relied so heavily on trail cam information that I have practically forgotten how else to gather intelligence. This past season, I decided to change things up by getting back to using some of the methods that led to past success.
When I hunted the Northeast, I almost always used scent wicks, scrape drippers and other lures throughout the season. Over the course of several years, I ended up having some really great successes while using them. So, who knows what caused me to change my strategy, but since making South Texas my home Whitetail turf, scents just didn't find their way into my pack each year. But I was excited to change that this season.
Now I know that I'm not the first to say it, but this season was a tough one for so many of us. Here in Texas, the severe drought absolutely destroyed the growth of our native grasses and various species of trees. It also lowered water supplies to dangerous levels across much of the state. So, having clean water sources and adequate supplemental feeding solutions became an even more important piece to the puzzle than it ever was before.
In the scorching month of July, I spotted several nice bucks growing out and they ended up on my cameras fairly regularly. As the summer passed, these velvet bucks began to vanish one by one, as they so often do. With the drought as bad as it was and very top of mind, I wondered if they were even still alive. When the days of summer began to fade away, I pulled the cameras, cleared the SD cards and got to work.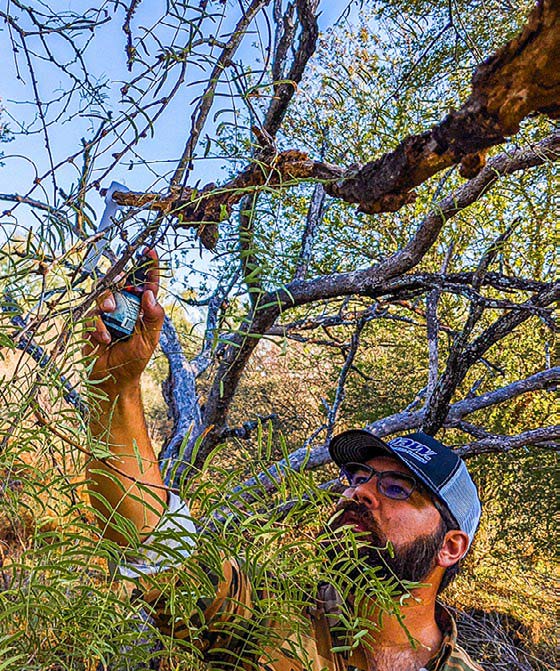 I had a small kit of different scents on hand with me this fall. They were a lot different than anything that I've previously used. For one thing, they were totally frozen. And what's genius about this is that you can literally break out one bottle at a time while keeping the others fresh.  That's a much different approach than the large bottle of estrus that used to sit in the side pocket of my pack all season.
And full disclosure here: over the course of many seasons in the deer woods, I've never been loyal to any one brand of scent. For me, it's always been really difficult to compare different scents to one another. In my experience, the constantly evolving cycle of an annual hunting season never really allows me to get an accurate sample of multiple lures—unless I use them on the exact same day in the exact same spot. And if I try this, how do I actually know which lure brought a deer to my spot? Until this past season, I've used all kinds of different brands, popular or not. After all, how different can they really be, right? Wrong.
It takes a lot for me to be convinced of a product's usefulness, and that's not just in the scent department. From boots to bow releases, I'm a stickler for putting things through the wringer to actually understand if they do what they're designed to do. And I know that I'm not the first to say it, but the folks at RAW Frozen Scents are definitely onto something great with their frozen products.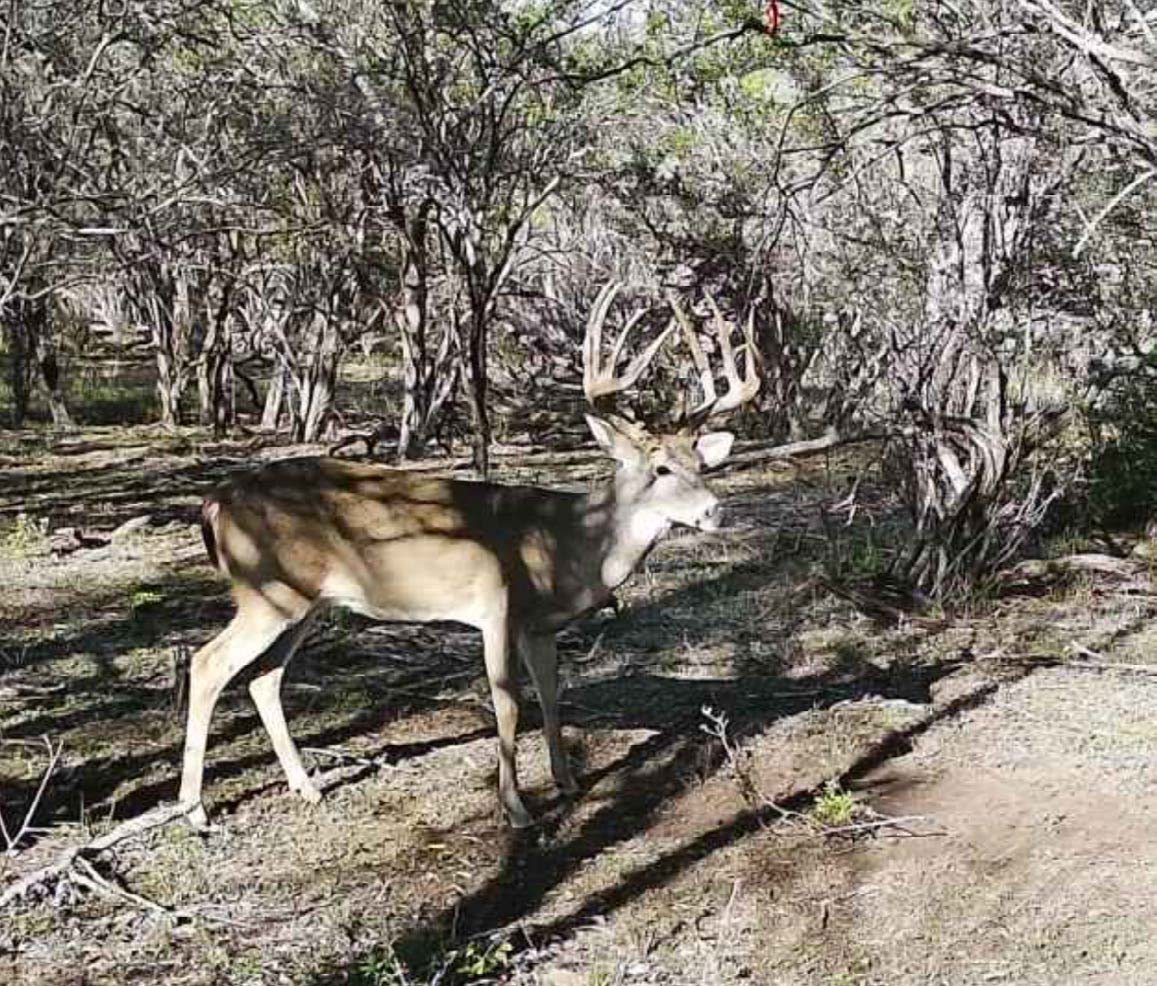 When October came, I started running some mock scrapes around a few of my spots. And to be perfectly honest, I didn't run scrape drippers, just basic scent wicks sprayed or soaked with the RAW Scrape Lure. Within the first few days of setting the lure out, bucks began to hit these scrapes. Without question, those are some of the quickest results that I've had when compared to other lures.
As signs of the upcoming rut began to come more clearly into focus during mid-November, bucks that had been incognito since July began to appear at both my scrape and estrus locations. I found this interesting since I couldn't get a trail camera photo of any of them before this, either at water or food sources. Depending on what I decided to use, it was like they had vanished until they were convinced there was either another dominant buck in their area or a hot doe.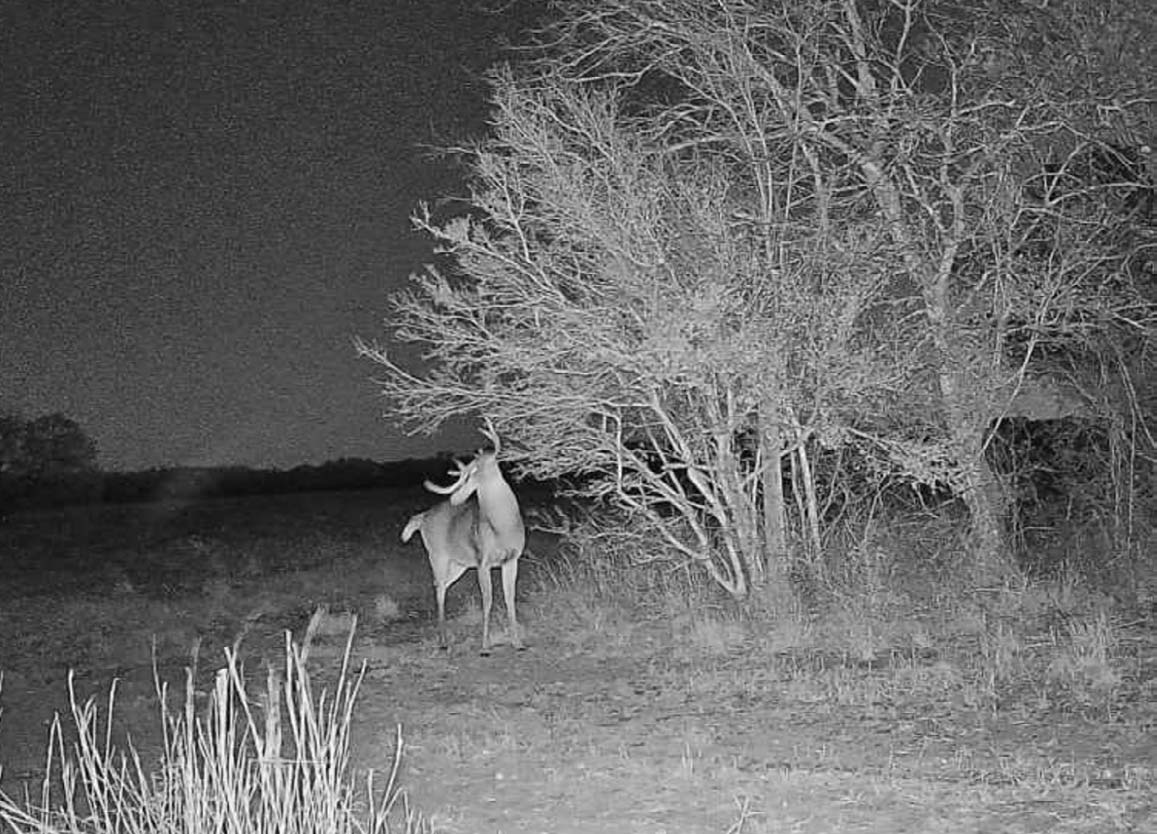 To me, it's telling that the freshness of these lures plays a critical role in the usefulness of the product. These small bottles are brand new every time you defrost one. That's different than them being filled with preservatives or oxidizing in the bottle (for Lord knows how long). These scents are fresh every time you defrost one. That makes all the difference, especially if you're hunting a couple of days each week, like I was. I had consistent results across the entire season and that gave me the confidence to stay focused on bucks I knew were still out there somewhere.
After several months of not getting one single photo of one of my target bucks, I'm convinced that the combination of several RAW scents helped to lure my largest muzzleloader buck out of the deep Texas brush in late November.
Find another place for your favorite ice cream and fill that spot in your freezer with these scents, seriously!