Entertain yourself with these archery hunts that deserve a serious checking out!
The modern content market is dominated by video. For the entertainment value, we're diving into some of the craziest hunting videos available on YouTube. It's a great destination for finding rare-gem films like the ones listed here. Check out these crazy hunting videos by clicking on the headlines for each of the 20 listed below.
Bowhunting.com cranks out a lot of archery-focused videos. In this hunt compilation, viewers see several great hunts. But one of these is extra special. In it, late bowhunter Todd Pringnitz shoots his target buck and has the best reaction during the recovery. (This is the sixth entry of six videos cited in the link.)
HuntMasters' Gregg Ritz is no stranger to deer hunting. In this episode, courtesy of Realtree, we see an action-packed sit where Ritz experiences extreme vocalizations. A few minutes later, he arrows the huge Whitetail deer.
The Seek One guys are known for filling tags on giant Whitetails within and near big cities. That said, they hit up the rural areas, too. In this video, Lee Ellis heads to Kansas. He uses a decoy and the action heats up rather quickly.
Chris Bee is an avid competition archer and bowhunter. In this video, he goes on his dream hunt—an Alaskan moose bowhunt. Bee embarks on the long journey of planning his 14-day archery trip into the backcountry, then gets it done in grand fashion. His hunt with Worldwide Trophy Adventures ends in success.
In another Chris Bee special, this video captures footage of a hunt where he arrows the buck of a lifetime. Bee road trips to Kansas solo-style and self-films the biggest deer of his life. His trip ends quickly, and he walks away with a cool Great Plains memory.
Larry McCoy is what you might call a "rabid" bowhunter. Each year, he's all over the woods with his Elite. This hunt was rather interesting in that he chose to go the head-shot route, which is quite lethal. It isn't an easy shot to make, and the turkeys must be close. But this is a wild bow moment you can't miss.
The Bowmar family has been in the news a lot lately, but they recently posted a short turkey hunt and it's unlike anything I've ever seen. Head shots aren't new to the archery turkey woods. But seeing this action in slow motion, with this much clarity (thanks to a $200,000 camera), is downright unreal.
Another Bowmar special, these two turkey hunt finales are absolutely insane. Two birds take broadheads to the head and die instantly, which is the most ethical ending to a hunt any hunter can hope to have.  Each of these archery hunts shows the adrenaline that takes place when bowhunting turkeys.
Tim Wells of Relentless Pursuit catches some flak from hunting with a spear. Personally, I see nothing wrong with it, and it kills game animals very quickly and humanely. He also hunts a lot of controversial animals, including wolves. In this hunt, Wells tags two of them with a recurve bow and does so from the ground. He even bags an elusive black wolf.
Another Tim Wells special, this hunt is unique as well. This time, the hunt is in Texas, and he's calling predators. His hope is to terminate a few coyotes and maybe even a fox. And he's doing it with a recurve bow from the ground. It's an incredible effort.
It isn't often that a bow-killed deer falls dead in its tracks. Generally, archery-shot Whitetails run at least a few yards before tipping over. Not this one, though; it just falls over dead. What a shot by Jake—a member of the Hunting Public crew.
This video, courtesy of Montana Wild, is another goodie. The bowhunter, Travis, puts in days of hunting for a great opportunity. Eventually, he gets it and fills his tag. The bull elk rises from a wallow, turns broadside and catches a broadhead to the vitals. The big fellow runs a few yards, stops to figure it out and falls over. A clean kill.
Cally Morris, former co-host of the 15-Yard Files, filmed this incredible elk-hunting encounter. Hunter Annetta has an up-close meeting with a huge bull elk. They're practically nose to nose in this heart-thumping hunt.
I watched this video and still can't imagine how this scenario happened.  Courtesy of Drury Outdoors, the video seems to show the buck's neck skinned top to bottom, but it is still hanging on somehow. Regardless of the cause, let's hope the hunters put the deer out of its misery. That certainly appears painful.
This video, courtesy of Triple7Outdoors, showcases two big deer duking it out. A big, tall nine-pointer clashes horns with a massive 10-pointer with trash. In this fight, the heavier buck wins the day. He's still the boss.
The Hunting Public guys capture a lot of incredible deer hunting footage. This is one of those times. Here, Ted Miller films two bucks squaring off, and these are both great bucks. Incredibly, the smaller-racked deer wins the contest. It just goes to show the size of the rack doesn't make a buck the boss. Often, it's attitude, body size, good footing and fighting technique that are more important.
Forgive me, as this is a gun hunt, but it's too interesting not to share. This hunt, which appeared on Realtree's Monster Bucks, is a unique gem. We know that rutty bucks get pretty worked up, but this depicts that situation on a completely different level. Minutes after Josh McDaniel shoots a big deer, another buck walks in and starts goring the dead Whitetail.
Anyone who wants to pull a fast one on a hunting buddy might keep this card in their hip pocket. As shown by Feathers and Fins, positioning a deer mount in front of a trail camera can really get them good. Just be ready for payback, because it will be coming.
The West is a dangerous place and always has been. This video shows that fact hasn't changed and that Western big game hunters should always take utmost caution in the backcountry. Here, we learn of the incident where one elk hunting guide suffered a terrible fate. Mark Uptain, who was guiding Florida-based Corey Chubon, never made it home. Uptain fought a bear and lost.
Despite the negativity in a few of the above posts, we'll end on a light note. Catchin' Deers is a hilarious brand. In this video, the hunters conduct a post-hunt press conference. This golden short stretch of film is reminiscent of a big-league presser, and we love it.
---
3 Great Bow Cases for 2023's Fall Bowhunting Season 
Every bowhunter needs a good bow case. Here are several varieties that protect your bow at home, in the air, in the truck and on the road. These also protect your accessories, arrows and more. Plus, a good case keeps everything together and organized. Check out these options, courtesy of Plano.
Budget Case: Plano SE Series Archery Case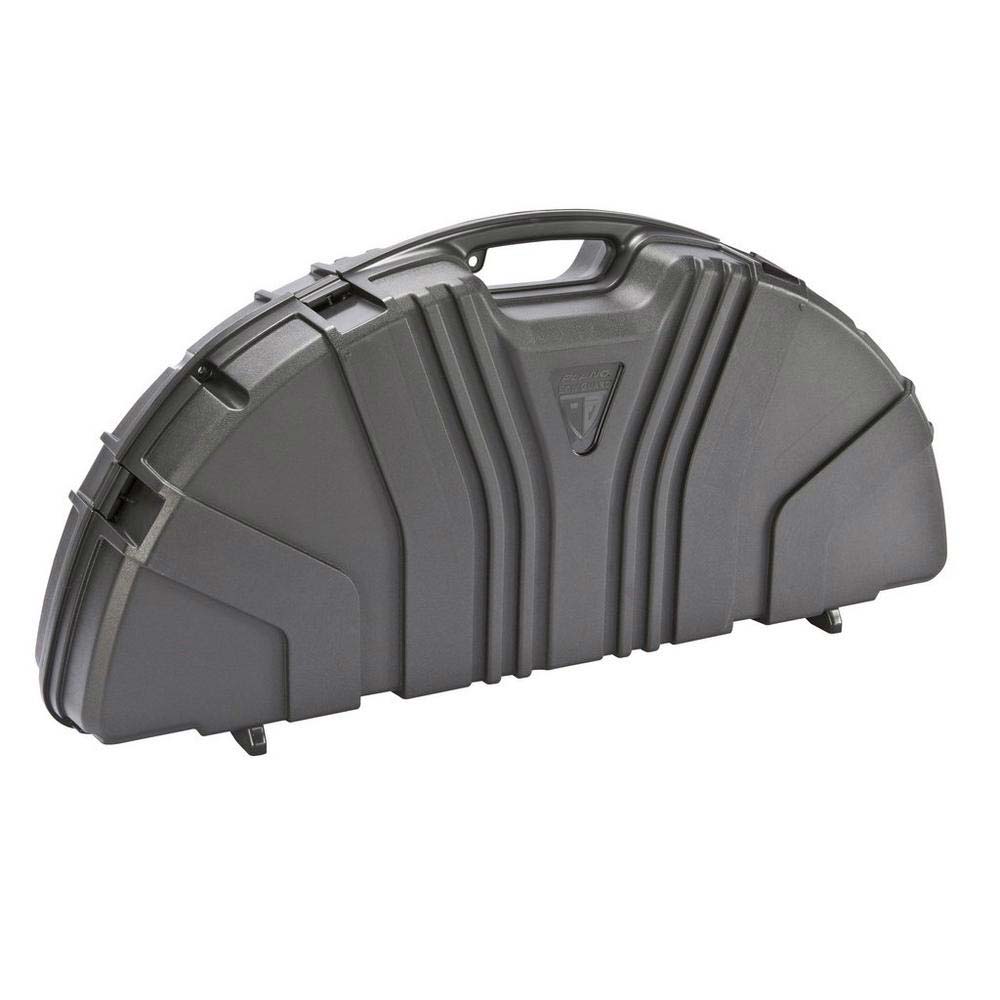 The Plano SE Series Archery Case is an excellent option for those who want to spend less and still walk away with a great case. It protects your bow, arrows, quiver and other accessories. It comes with tie-down straps, arrow holders, dense foam and more. It's made in the USA. MSRP: $69.99
Soft-Sided Case: Plano Stealth Compound Case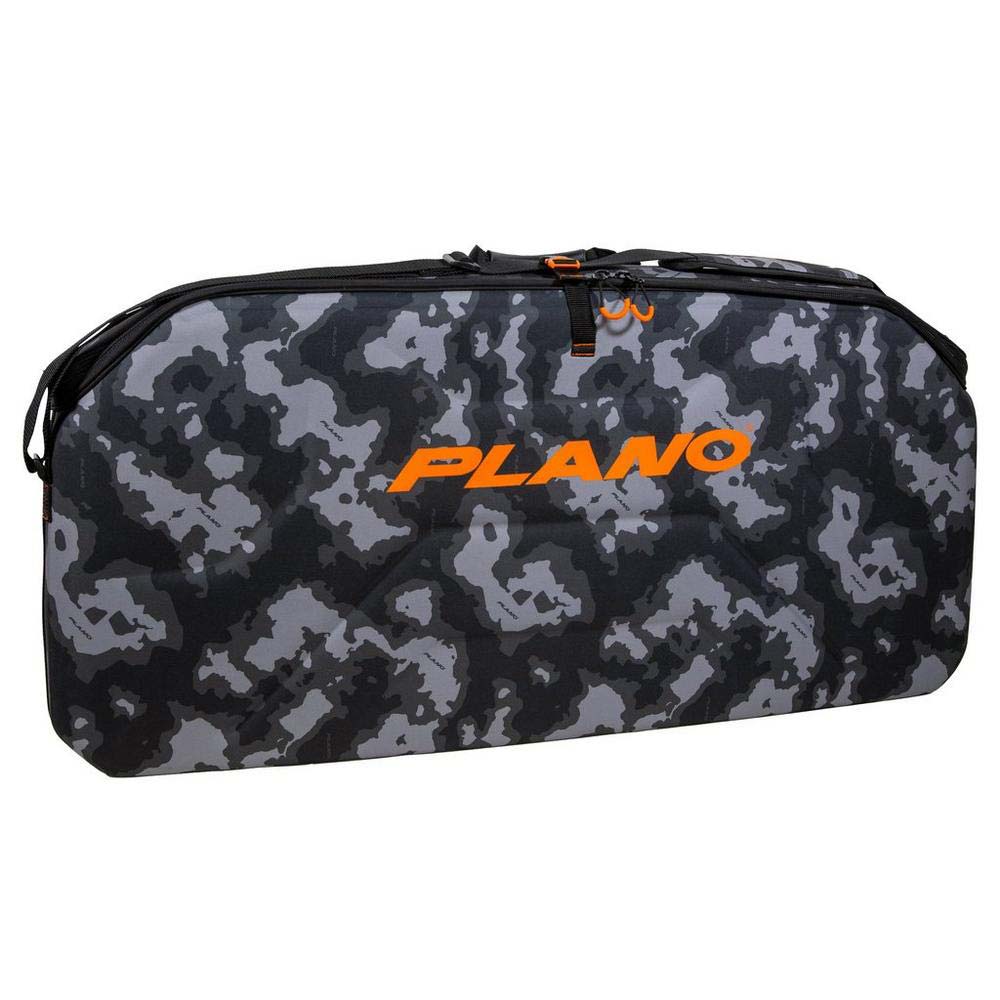 The Stealth Compound Case is a stylish but logical option for those who want a good way to store and protect their bow. This offers numerous benefits, including a hybrid EVA-molding construction, which makes it very lightweight. It also fits most compound bows up to 39 inches axle-to-axle. Bows stay secure thanks to an interior hook-and-loop system. The case also easily stores arrows and accessories. Made in the USA. MSRP: $269.99
Hard-Sided Case: Plano Field Locker Element Compound Bow Case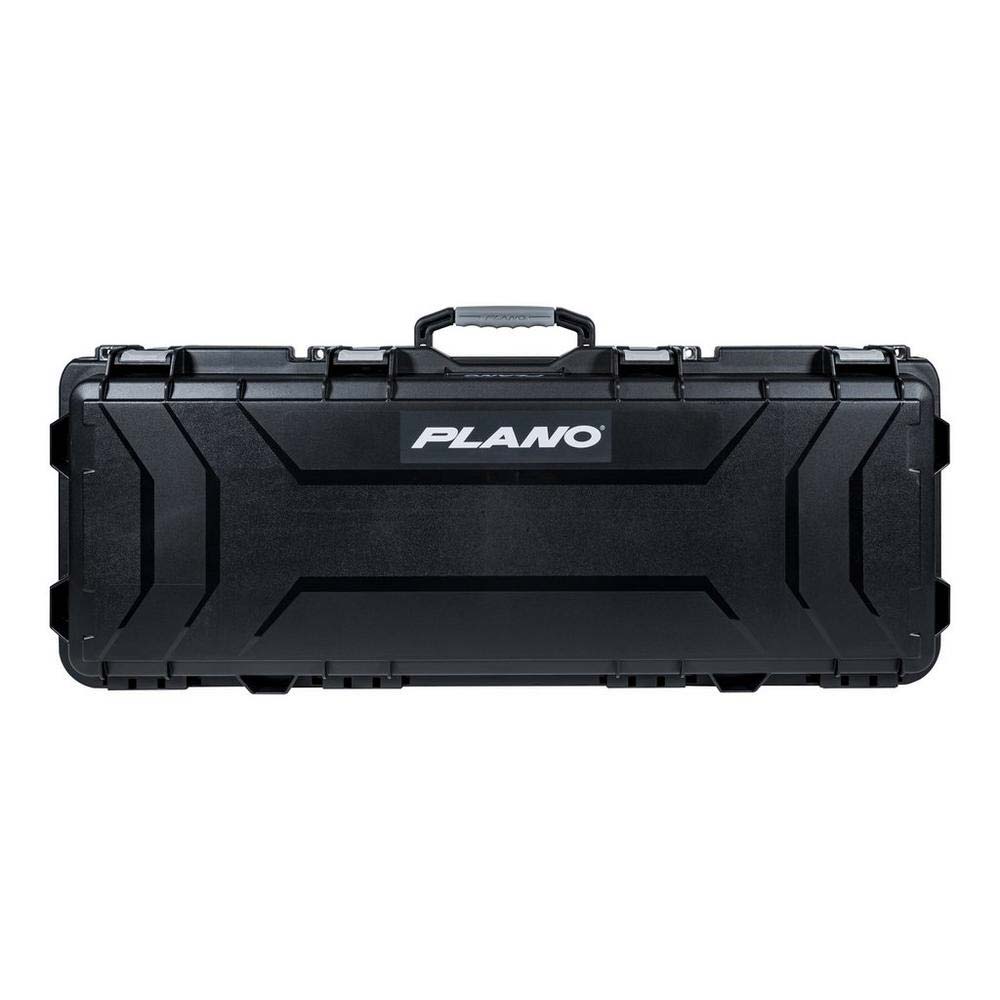 Some hunters want the utmost protection for their compound bow. The Field Locker case accomplishes that and is especially good for those who plan to fly with a bow, throw it in a truck bed or who want to lock it up. This 44-inch case offers incredible rugged strength and even features a Dri-Loc seal, making it dustproof and waterproof. It is TSA-approved. Made in the USA. MSRP: $339.99