What's up? Treestands in the trees! We've taken a look at models new and old, ladder and hang-on and more to bring you the scoop on the current market offerings and even a few of their accessories.
We spoke to Chris Dunkin about three GSM brands that specialize in treestands: Big Game, Hawk and Muddy. Starting off with Big Game, the Hunter HD 1.5 single ladder stand is built as a higher-end economy stand with an array of qualities for a budget-minded price of $299.99. This stand has a 350-pound weight rating and an 18.5-foot height. A FlexTech seat is built for comfort and flips up. The stand features a full foot platform that sits flush against the tree. This way, Dunkin said, both the gun hunter and the bowhunter can use it.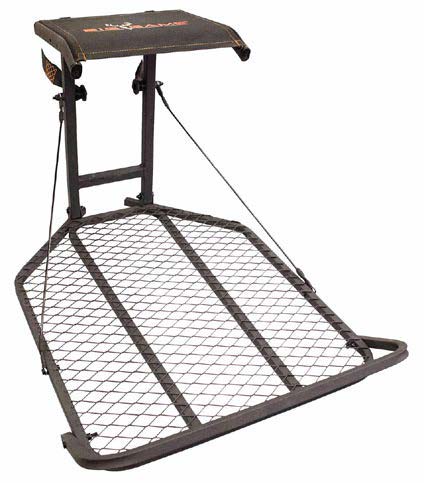 The Captain XL fixed-position hang-on stand retails for $134.99. That price point is intended for the hunter who wants to buy multiple to set up a desired hunting area. The stand features a footrest and a flip-up FlexTech seat.
Both of these stands are powder-coated for longevity and rust resistance in the field. The same is true of all GSM treestands.
The Rival Micro aluminum hang-on stand is small, lightweight and compact. This stand is designed for mobile hunting and to be transported from place to place. To that end, its total weight is 10.1 pounds. The Rival Micro features a 20.5 x 17.5-inch platform, a flip-up seat and noise-free Teflon washers.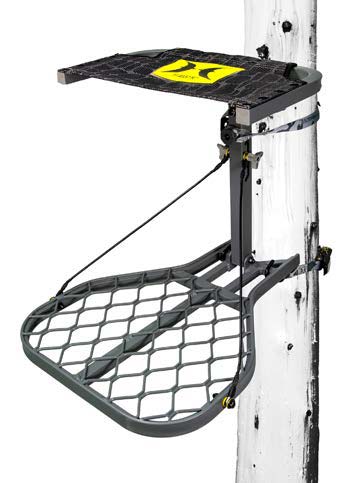 The Sasquatch 1.5 Ladder Stand reaches 21 feet high. Dunkin described it as large for a single ladder stand. It features a flip-up XL mesh comfort seat that measures 25 inches wide x 18 inches deep with a 24-inch tall backrest. The foot platform measures 26 inches wide by 33 inches deep. The Sasquatch features an adjustable shooting rail and a flip-up footrest. Dunkin mentioned that this stand was also built for comfort, as seen in the shape and structure of its seat as well as its overall size.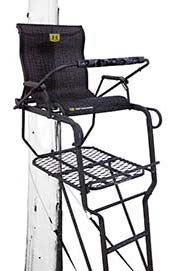 The Boss XL is a hang-on stand designed with a spacious platform at 24 inches wide and 30 inches deep. This gives you room to move around and get your desired shot angle, Dunkin said. The flip-up seat allows you to utilize the full platform. This stand, like all Muddy treestands, uses nylon washers to prevent metal-on-metal contact and thereby eliminate creaking. The Boss XL is rated up to 300 pounds.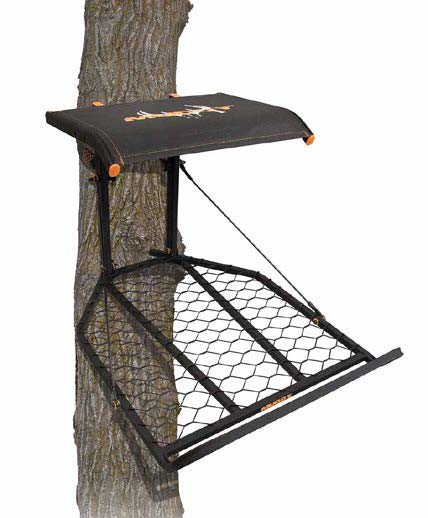 The Skybox Deluxe ladder stand is perhaps the most popular stand from Muddy, Dunkin reported. This 20-foot-tall stand features a full platform measuring 19 inches wide by 25 inches deep. The flip-back footrest promotes comfort while the flip-back padded shooting rail makes the stand accessible for gun hunters as well as bowhunters.
All GSM brands can be seen at gsmoutdoors.com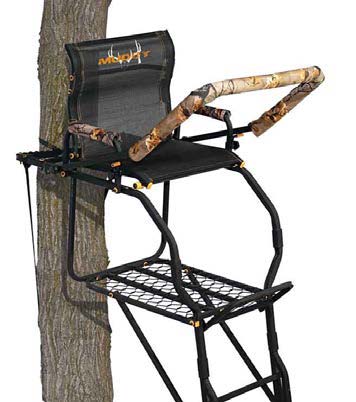 Jack Turner reported that the HD/HO hang-on stand and the HOL/20 ladder have seen a boom in sales in the past couple of years. The ladder is 20 feet tall and the stand is built primarily for the archer, with no shooting rest installed. Each is rated at 300 pounds and this strength is a selling point of Family Tradition stands as a whole. The galvanized steel is powder-coated for longevity in the field. Turner said there is great attention to detail put into the manufacturing of these products; "We go down to the smallest things." This includes the custom-built ratchet straps that have a breaking point of 3,300 pounds. The nuts and bolts are also high-quality. These products are also built with ease of assembly in mind, with a 15- to 20-minute estimated assembly time.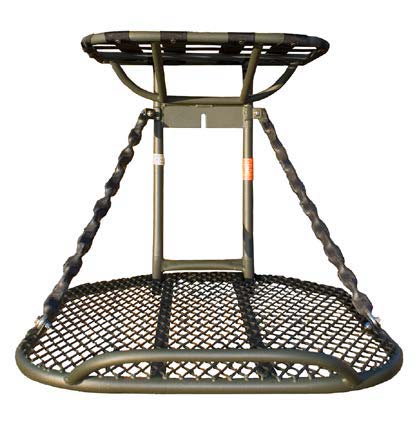 The Viper Level Pro, new for this year, is the latest from the brand's Viper platform. Jake Nelson talked to us about how the easy-level dials and a threading rod allow you to fine-tune the tree-cable length even while the stand is attached to the tree. It is a Summit-patented feature on a TMA-approved design. This is important because trees are generally larger at the base than at hunting height, so hunters often have to guess at the correct angle before hanging a treestand. An incorrect guess could result in a setup that is uncomfortable, unsafe, time-consuming and noisy. The Viper Level Pro combats this all by eliminating the need to go back down to the base and start over; just level it out where you are.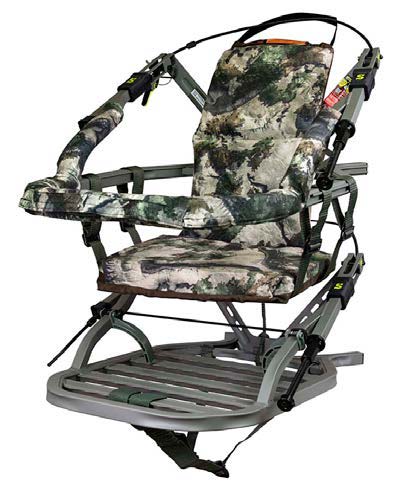 Other features of the Viper Level Pro encompass the features that were included with last year's Viper Pro, including the Dead Metal sound-dampening technology, Summit Lock structural enhancement and Rapid Climb stirrups. There is a wrap-around one-piece arm pad and a QuickDraw Pro ergonomic cable-adjustment system that has been upgraded from past Vipers' QuickDraw. This allows quick, easy attachment to the tree and reduces the time spent on the ground. The design of the Viper Level Pro is meant to break up straight lines and create a camouflaging effect. Finally, the FasTrack Rail System runs around the seat frame so you can attach accessories directly to it.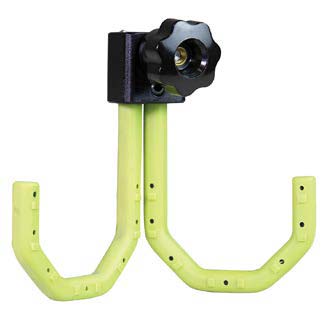 Summit offers three accessories that are compatible with the FasTrack system. The Ultimate Hook has a 15-pound weight limit and a metal construction with an overmold design. Use it to hang a backpack or other gear. The Phone Holder is a solid camera arm that holds your phone for self-filming hunts and lets you rotate it 360 degrees to get the desired angle. The adjustment capabilities and telescoping arms help you film what you want. Finally, the Rifle Holder comes as a pair of 4-inch- wide hooks that will accommodate most firearms, as well as an elastic retention strap to lock a firearm down. These items are built to be maneuverable to where you want them on the rail.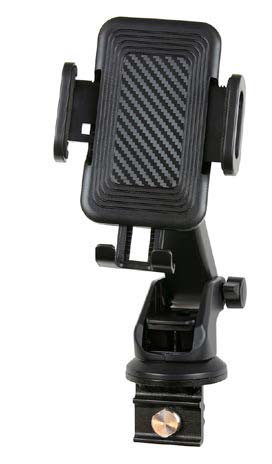 The Dual-Axis Hang-On Stand was released last year and features some of the same cosmetic enhancements as the Viper Level Pro, breaking up the straight lines. The patented two-stage seat has two positions. In a normal horizontal sitting position, it functions as an integral pommel-style textilene seat, designed for comfort. Rotate it upward 90 degrees for an elevated pommel-style seat or to use it as a rest when you're in a standing position. The transition is quiet and quick both ways. The whole stand is designed for comfort so you can stay at the ready without fidgeting. The Dual Post design allows the dual vertical post to push the cable out of the way so it won't narrow the 32 x 24-inch platform. Dead Metal sound- dampening technology is also featured. The total weight of this climber-style stand is 16 pounds.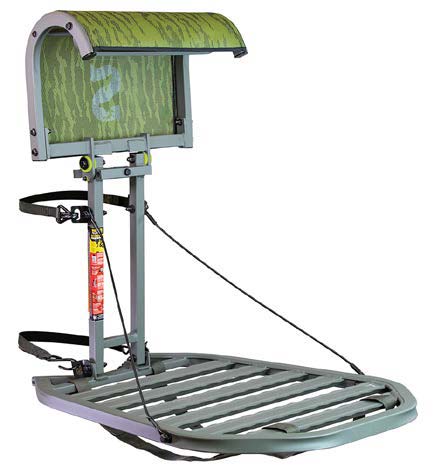 Lone Wolf focuses on mobile-style hunting, with stands built to be packed up and transported around at a moment's notice. To that end, they share light weight and compact design as key factors. All Lone Wolf products, from the treestands to climbing sticks to accessories, are designed to integrate with one another. You can order a specific treestand model and pair it with any climbing stick that Lone Wolf offers.
Cody D'Acquisto informed us of the release of the Fix only a couple of weeks before the penning of this article. This saddle-style stand was designed in response to the rise in popularity of saddle hunting. It caters particularly to the minimalist hunter, with a 3-pound platform designed to be slipped into a backpack and transported that way. D'Acquisto described the Fix as very small and very solid. It features a Lone-Wolf-patented leveling system that can accommodate leaning trees and give the saddle hunter freedom to choose a greater variety of trees. A MOLLE attachment hook allows you to carry the Fix on your belt loop, right at your side.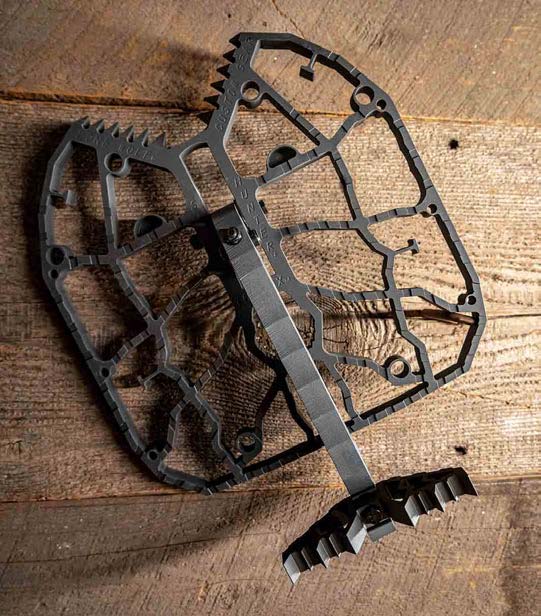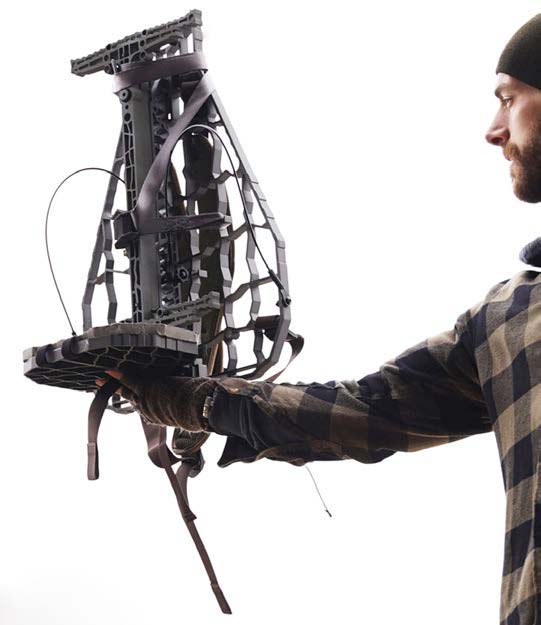 The D'Acquisto Series .5 was released about two years ago but has proven to be the most popular hang-on stand from Lone Wolf, so the company updates it frequently. D'Acquisto described the .5 as having the shape of a typical treestand with the Lone Wolf light weight and compact frame. If you wish, you can take it on a hybrid hunt and use it saddle-style. The .5 weighs 5.2 pounds and has a 300-pound weight rating. The platform levels for crooked or leaning trees. One feature D'Acquisto highlighted was the way this treestand can be converted into a frame pack. The seat flips upward and locks in, creating a shelf for transporting gear or game. A hook on the upright post of the stand lets you hang a backpack on the frame pack in a way that minimizes the need for additional straps and transfers the backpack weight to your hip region.
There is also a slightly larger version of this model that features an extra 4 inches of platform room, weighing in at 7 pounds, the D'Acquisto Series .75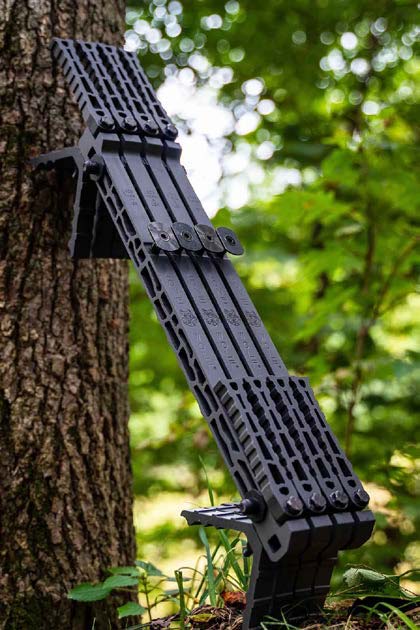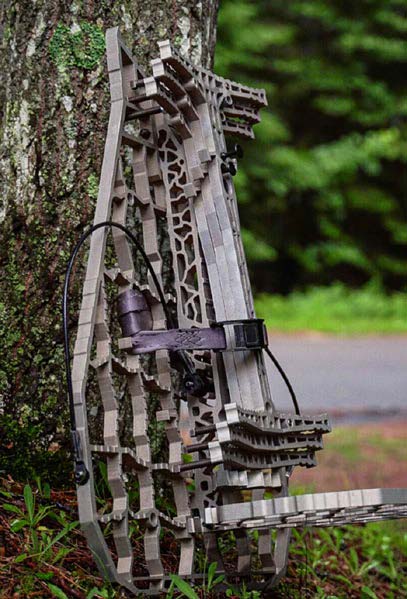 The Compact Single-Step Climbing Stick is designed so its steps and V-brackets pivot 180 degrees; the stick features rubber grommets that allow multiple sticks to nest together sideways. The stacked-together sticks have a 3/4-inch profile. A Double-Step Climbing Stick is also available. Both of these sticks are part of the D'Acquisto Series, able to lock into holes pre-designed into the platform of every Lone Wolf stand. This setup is designed to put the weight closer to your body while minimizing the profile. These climbing sticks come in 14-, 17- and 20- inch lengths for a customizable height. They can integrate with the Cable Aider extension that gives you an extra step in the form of a sturdy cable loop.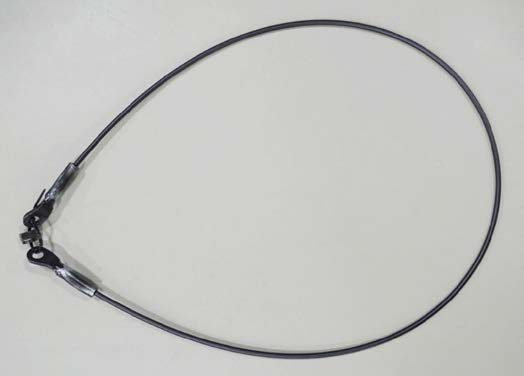 Last year, Carter McCaleb of Source Outdoor Group informed us, Millennium gave us the Buck Hut with longer windows so you could bowhunt from it. This year, there is now a one-person version: the Solo Buck Hut. A blacked-out interior allows the Solo Buck Hut to stay concealed even with these longer windows. A framework, platform and ladder made of heavy-duty powder-coated steel (Millennium's SteelTOUGH construction) support an exterior shell of water-resistant fabric. This stand is designed to be quiet and also safe thanks to the nonslip 10-step ladder with a steel rail. The blind tower has a reinforced tripod foundation for stability and reaches a 15-foot, 8-inch height. The interior is 7 feet high and has a 4 x 4 platform.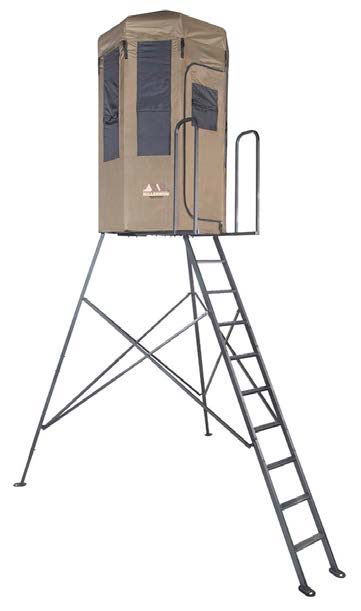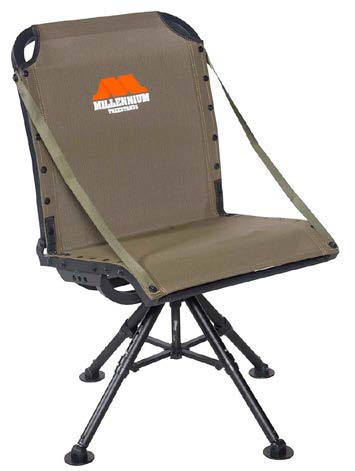 The G400 Ground Blind Chair now has four legs as opposed to the prior three-legged models from Millennium. This gives it more stability for hunting in a blind; the chair will be less likely to wobble or tip over. All four legs can be adjusted to level on uneven terrain and the seat height can be adjusted from 16-19 inches to get the desired shot angle. The SilentHUNT design allows quiet swiveling and the ComfortMax seat promotes a solid shooting position.
There is also an extension platform for the older version of the Buck Hut, allowing you more of a platform before you step up into the blind. The platform is grated steel, weighs 8.25 pounds and offers just less than 4 square feet of room. The SteelTOUGH and SilentHUNT technologies merge to make this platform strong and quiet.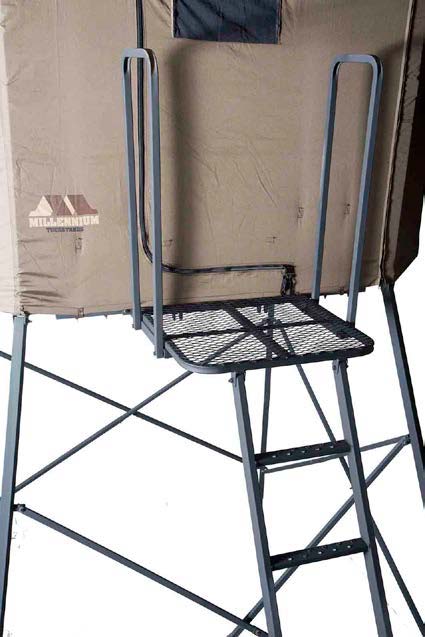 Ol'Man's roster has not seen a new release since our last treestand feature in 2020. Instead, it has stuck to its tried and true catalog. Here are the highlights of the major products it offers.
| | |
| --- | --- |
| The Ol'Man Assassin Single Ladder Stand features a ComfortMax seat that folds in both directions. | Ol'Man's Assassin Dual Ladder Stand is built for two people, with an adjustable padded shooting rail and arm rest. |
The Assassin comes in two varieties. One is an 18- foot single ladder stand that weighs 87.5 pounds and has a 300-pound weight rating as well as an 18-foot measurement to the shooting rail. There is also a Dual version that is built for two people rather than one; it weighs 107 pounds, boasts a 500-pound weight rating and measures 18 feet to the shooting rail.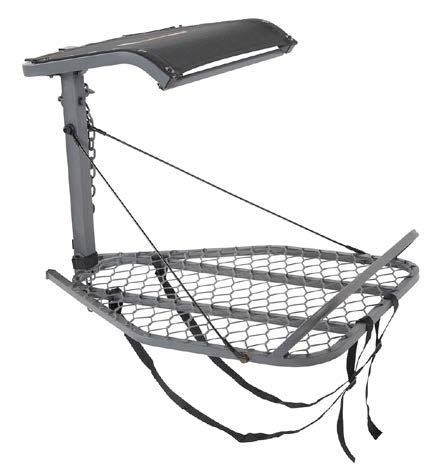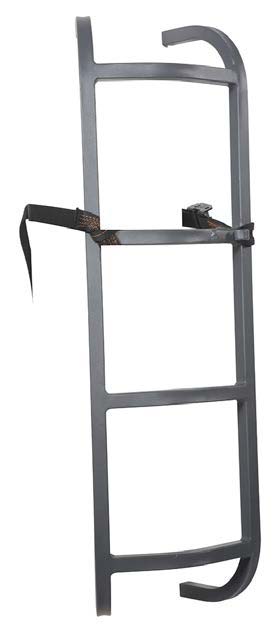 The Assassin Hang-On Treestand is a lock-on stand that weighs 19 pounds and is rated for 300 pounds. Its dimensions are 34 x 26.5 x 5.5 inches. Constructed of powder-coated steel, the Assassin Hang-On features a ComfortMax seat that folds up for standing shots. Other features include a footrest, backpack straps and a chain. You can fold this entire stand flat for backpack transport. Finally, the Assassin Speed Rail Hang-On Ladder, also made of powder-coated steel, has three sections that can be adjusted up to 16 feet high. This ladder is built to work with crooked trees. It weighs 15 pounds total, has a 300-pound weight capacity and measures 38.5 x 11 x 9 inches.