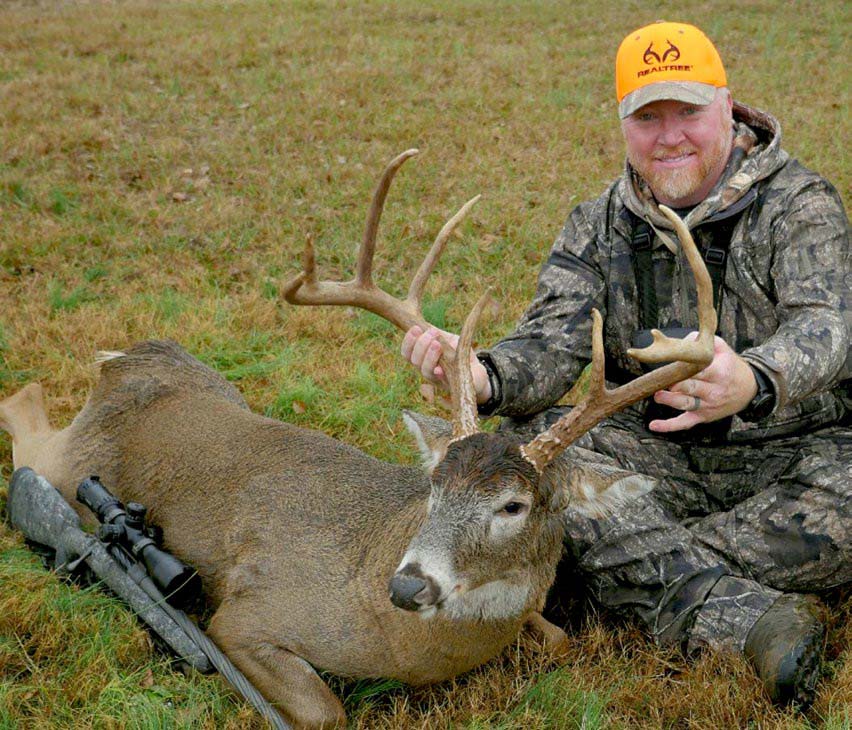 Head south to extend your deer-hunting season!
Now that I live in northern Idaho I miss the late seasons of the Southwest I once took for granted. Today taking advantage of those opportunities requires packing up and in investing in two-day marathon drives, which I do happily. By the time December, and especially January, rolls around in the Inland Northwest, with snow flying and morning temperatures in the single digits or teens, the sun blotted out for weeks on end, I'm seriously ready to get out of here for a while. I suspect that would go double for residents of the U.S.'s upper Midwest, Northeast and anywhere in Canada, with their persistent minus temperatures. Some portions of north country host late-season bowhunting or muzzle-loading opportunities, but who really wants to fight sub-zero temperatures and drifting snow to hunt deer that have been hounded for several months already?
Heading south also allows whitetail hunters—and mule deer fans—to chase the rut well after traditional Late-October/November dates. Deep South and Southwest states host options for rifle and bowhunters well into December, and even January in some cases. And I'm talking about state-side hunting on wide-open public lands. As awesome as Old Mexico deer hunting can be— and I've gotten a taste of Sonora, Mexico, hunting—it has become the decided territory of the well-heeled, as rich guys are willing to pay dearly for easy.
To follow are some options to keep in mind if escaping winter cold and snow sound appealing.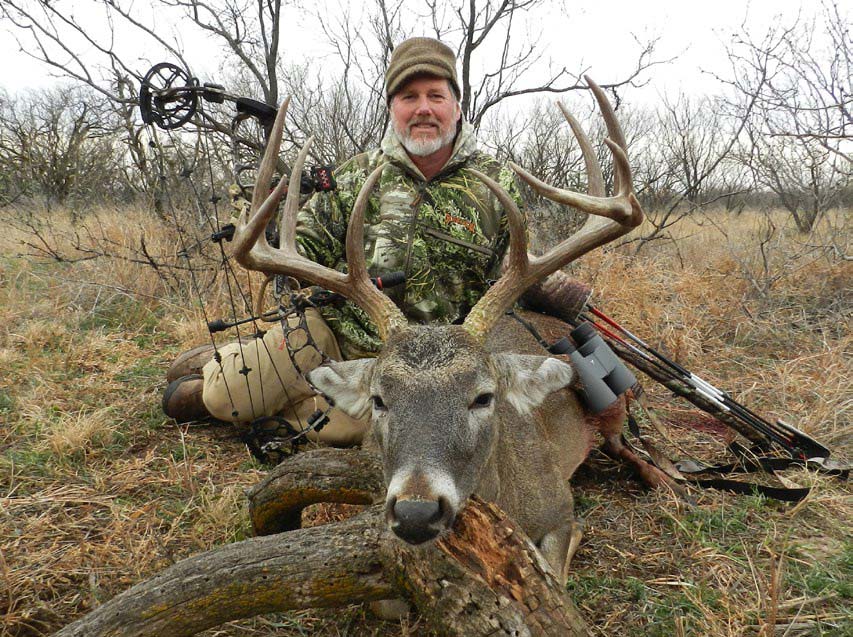 Southwest Muleys & Coues Whitetail
The epitome of late season are late archery seasons held in Arizona and New Mexico. Archery-only seasons are held in January in both states, with some December rifle opportunities available in The Grand Canyon State. The only real fly in the ointment is Arizona rifle tags and all New Mexico deer tags are distributed on a lottery basis. This requires meeting application deadlines and beating established draw odds. Arizona rifle tags are typically a 50- 50 proposition in most units (especially those farther from civilization), with the deadline for applications normally around April 1. New Mexico draw odds for desert mule deer and Coues whitetails (species kept separate) vary greatly from region to region and applications deadlines are as early as late February. Late-season mule deer tags in the southeastern portion of the state (Units 37, 36, 34, 32, 29, 30), for instance, can prove downright easy to draw, with some 80 to 90 percent of applicants drawing tags in some units (research is necessary to find these areas) and deer populations healthy. Some of the higherdemand units in southwestern units, so-called Quality Tags, can pose very steep draw odds for both species.
The Quality Tag label is a great sales scheme and a lot of people buy into it. Unit 27, the Peloncillo Mountains, or select portions of Unit 23, the Burro Mountains, are great examples of this phenomenon. Yet there are units outside of these areas that relinquish hunting just as good, but often requiring a bit more effort. The southern portions of the Gila National Forest (Units 23, 24 and 22), and adjoining wilderness areas, are a great example of units with better draw odds, perhaps more effort involved getting away from the masses, but excellent hunting for both desert mule deer and Coues whitetails, including record-book bucks.
The other alternative are January archery-only tags available over the counter in Arizona (with some select units secured only through the lottery drawings, like Fort Huachuca military reserve areas, for instance). Arizona offers countless acres of public lands harboring healthy populations of both desert muleys and Coues whitetails. Mountain ranges an hour outside of both Phoenix and Tucson offer worthwhile hunting, with the Catalinas and Whetstones worth investigating for trophy Coues. Farther east, ranges like the Tombstone Mountains, Chiricahuas and the Peloncillos along New Mexico's Bootheel border are also worthwhile.
During drier years with warm temperatures, guarding waterholes is a great way to find easy success. Some hunters erect treestands and guard scrapes for Coues, just like Eastern whitetail hunters. But day in and day out, especially given a little moisture, old-fashioned spot-andstalk ploys are how most Coues bucks (and mule deer) are tagged. This is highly challenging, and typically results in longer-than-average shot ranges. Prepare accordingly.
Lone Star Bucks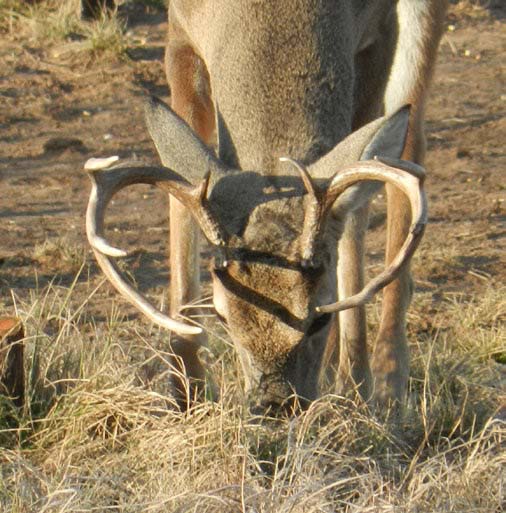 Texas whitetail hunting is hard to beat. Seasons run through December in most hunting zones, with some January seasons still running in southernly regions. Any weapon is legal, including bows, rifles and even crossbows during these late dates. Baiting is also legal, bringing hungry deer out of thick cover for clean shots. In northern areas (Texas is a huge state) the rut will have long passed during these late dates, but that can actually work to your advantage, as bucks drawn down from the rut arrive at feeders to regain some weight. In South Texas counties December signals the rut for whitetail bucks, and high buck-to-doe ratios on better properties make rattling popular and productive. Several meat does can often be taken, in addition to a trophy buck.
That's all the positive news. The problem with Texas is there is no public land to speak of, and unless you have family or close friends in the state, you won't be hunting for free. There are three approaches to Texas hunting, depending on how deep your pockets are. First is the fully-guided hunt, usually including a nice lodge and fancy meals. Prices depend largely on how fancy the lodging is, but especially revolves around proven trophy quality and how involved your guide is (dropping you off at a feeder, or taking you out for run-n-gun rattling). A prevalence of record-book bucks automatically includes higher admission fees.
The next option are semi-guided hunts, price again dependent on the level of services provided. Some outfits will provide a place to sleep and maybe meals, but you're on your own otherwise, while another option might be a "guide" who does no more than drop you off at a blind/stand each morning. Other outfits might provide lodging and meals, plus a feeder site to sit over, but you're responsible for transportation. The cheapest option is a daily-fee arrangement. The landowner might have a trailer or hunting shack to stay in—or you may be required to book a local motel room—and allow run of a ranch or particular pasture area, but you're responsible for your own meals and hunting. Oftentimes hogs and/or javelina come as bonuses on Texas hunts.
Print and internet ads are an obvious start for guided or semi-guided hunts, but regarding day-lease contacts I've had better luck contacting a regional chamber of commerce and inquiring of possibilities. Often landowners will subscribe to a list through these agencies, or you simply get to talk to someone who knows a rancher willing to host hunters. Licenses are sold over the counter on arrival, but the homework comes in at the front end in finding an arrangement that suits your needs and expectations.
Deep South Bucks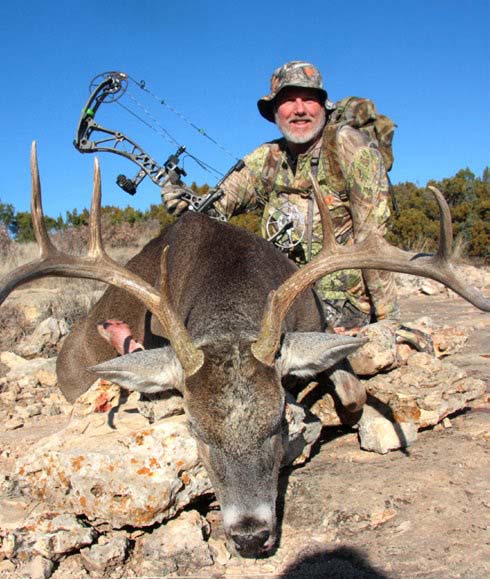 The Land of Dixie may not be a place serious whitetail hunters go when looking for record-book antlers (though there are certainly exceptions), but the Deep South has huge deer populations and a renowned hospitality that makes any visit to the region a real cultural experience. Deep South states often provide extremely generous bag limits, for hunters looking to fill the freezer with tasty venison.
The Deep South certainly has plenty of public lands, in the form of National Forest Service areas, Bureau of Reclamation area adjacent waterways (hunting often accessible by boat, canoe or kayak), wildlife management areas and state-administered lands. Public-land hunts can require a few trips to get dialed in, but are certainly the most affordable avenue, including a camping adventure, or a stay in a local motel. I've many bowhunting friends who have done surprisingly well on public lands found in states as wide flung as Mississippi, Alabama, Georgia and Louisiana.
The more traditional approach to Deep South deer hunting is visiting an established hunting lodge with semi- or fully-guided hunting as a part. These arrangements generally allow for larger groups of friends, family or as a corporate getaway, with bunkbed-type sleeping arrangements and big meals served family style. Deep South food can't be beat and it's always great fun to sit around a large table with a bunch of hunters rehashing the day's events. The best part of this option is because of the sheer numbers of deer in Southern states—and yes, lack of record-book bucks—due to nearly unlimited habitat and provender, prices are generally affordable. Some of these outfits are high-volume affairs, but they normally have tens of thousands of acres lined up with area farmers, so hunting pressure can be spread out adequately.
Deep South hunts don't require as much forethought as some other late-season options—unless booking a popular lodge—as licenses are purchased over the counter on arrival, seasons are long running—many extending into January, even February in some regions— and all weapon types welcomed.
Feeling the cabin fever? Head south this deer-hunting season!
By Patrick Meitin