You can create an optimal mineral lick specific to your local big-game herd
Big-game hunting is a popular recreational activity that combines the thrill of the chase with the satisfaction of harvesting wild game. Whether you're an avid hunter or a wildlife enthusiast, maximizing the quality of the game animals, increasing success rates and enhancing the overall experience are key objectives.
One effective strategy gaining popularity among hunters is the use of mineral licks. These naturally occurring or artificially created mineral deposits offer numerous benefits to game animals, resulting in healthier herds, improved antler growth, increased reproduction rates and heightened hunting success rates. Mineral licks also provide hunters with the opportunity to observe wildlife species in their natural habitat, adding to the overall enjoyment of the experience. In this article, we will delve into the advantages of using mineral licks and explore how they can positively impact game animal quality, success rates and enjoyment.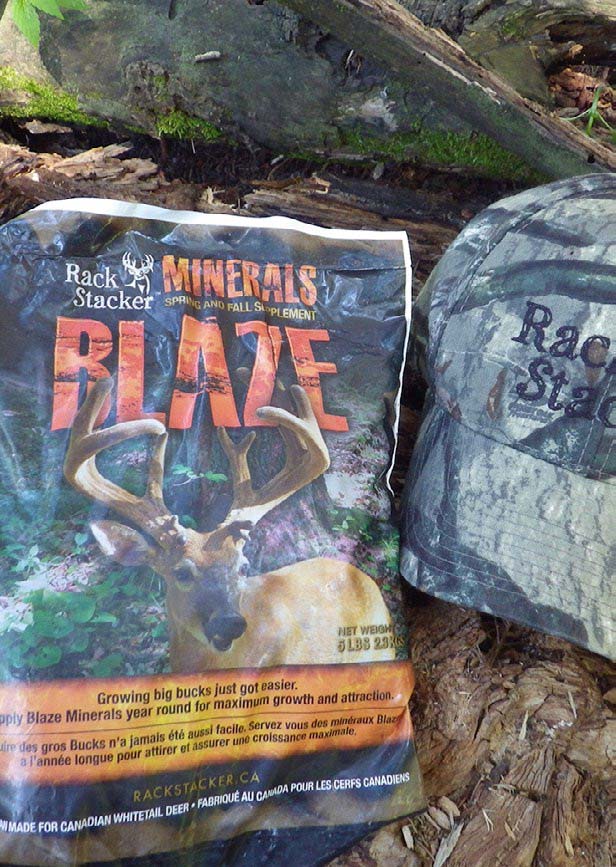 Benefits of Mineral Licks
Mineral licks offer a plethora of advantages. One significant benefit is providing essential minerals and trace elements that may be deficient in the natural forage that is available to game animals. These minerals, including calcium, phosphorus, magnesium and zinc, are crucial for proper bone development, antler growth, immune function and reproduction. By providing these essential minerals through mineral licks, hunters can ensure that game animals have access to the nutrients they need for optimal health and performance.
In addition to mineral supplementation, mineral licks also serve as attractants for game animals. The minerals release an enticing scent that attracts wildlife to the location. Concentrating game animals in a specific area can ease scouting efforts, enabling hunters to study their patterns and behaviors effectively. This enhanced understanding of game-animal movements can significantly increase hunting success rates.
Moreover, mineral licks act as a natural gathering point for wildlife, creating opportunities for observation and enjoyment. Setting up a trail camera near a mineral lick allows hunters to monitor animal activity and gain insights into herd dynamics, population density and the overall health of the game animals. The visual delight of watching majestic animals visit the mineral licks can be an enriching experience for wildlife enthusiasts.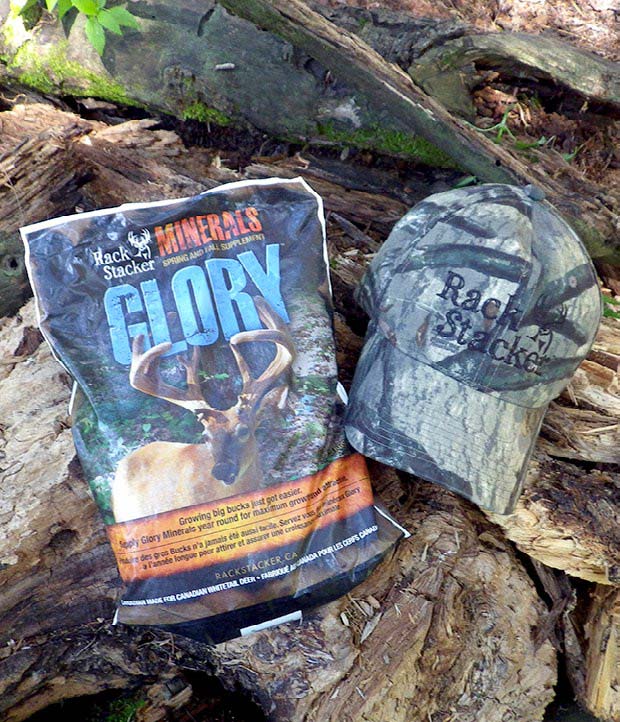 Setting Up a Lick 
Implementing mineral licks effectively involves careful planning and adherence to best practices. By following these guidelines, hunters can maximize the benefits of mineral licks and optimize their impact on game animal quality, success rates and overall enjoyment.
Location selection is a critical aspect of creating a successful mineral lick. It is essential to choose a location that is frequented by game animals. Look for signs of animal activity, such as tracks, droppings, or bedding areas to indicate high-traffic zones. Additionally, consider natural game trails and areas known for wildlife movement. Placing the mineral lick in proximity to these areas increases the likelihood of attracting game animals.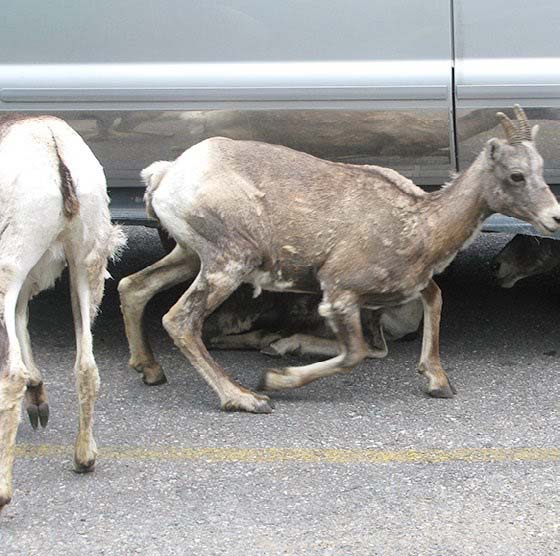 The composition of the mineral mixture is another crucial factor to consider. Different game species have varying nutritional needs, so it is important to select a mineral mix that caters to the specific requirements of the target animals. There are many commercially available mineral products at outdoor stores like Cabela's. Take the time to read the ingredients and the desired benefits of these products to ensure they coincide with your local big-game herd. The Rack Stacker brand is one of my favorites. They offer products specific to antler growth. Others target the reproductive tract of females, such as Blaze. There are even specific species formulas for moose/elk vs. deer.
Accessibility is key when setting up a mineral lick. Ensure that the location you choose allows easy access for game animals. Clear any obstacles such as fallen trees, dense vegetation or other physical barriers that may discourage animals from approaching the mineral deposit. By eliminating barriers, you increase the likelihood of attracting and retaining game animals in the area.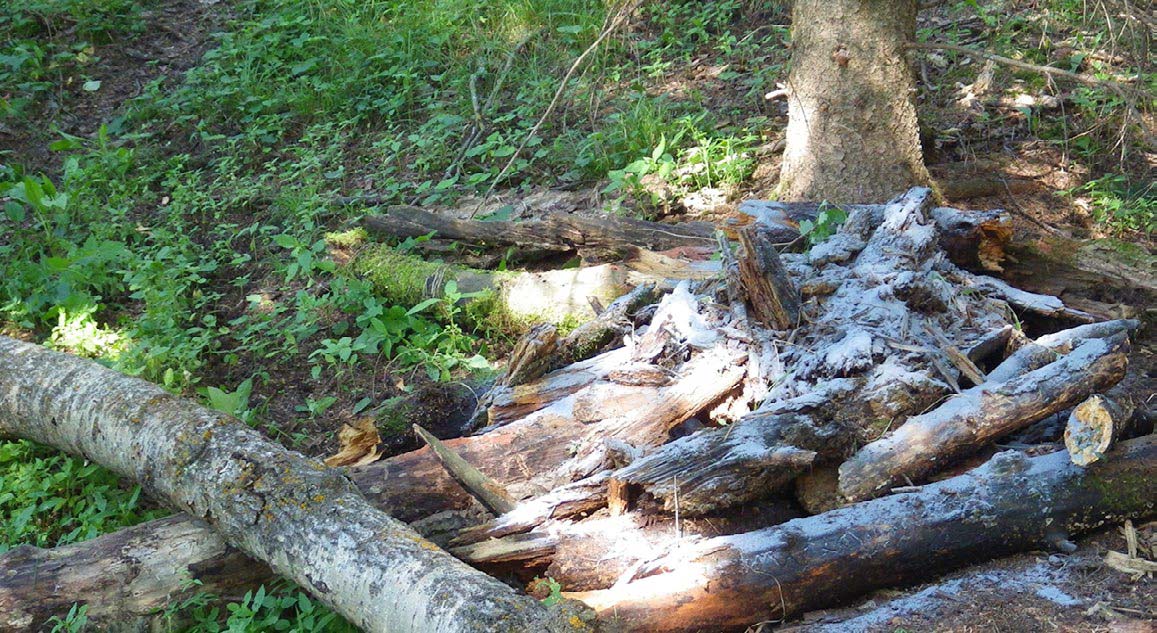 Timing is also a crucial element in the successful implementation of mineral licks. It is recommended that you introduce the mineral lick well in advance of the hunting season. This gives game animals sufficient time to discover and become accustomed to the mineral source. Patience is key, as it may take several weeks or even months for animals to start utilizing the mineral lick regularly. By allowing ample time for animals to adapt, you increase the effectiveness of the mineral lick as an attractant and nutrient source. Whitetail does absolutely love mineral deposits and visit them daily for a few months before giving birth in the early spring, I've found.
Regular monitoring and maintenance are essential for the long-term success of mineral licks. Regularly check the mineral lick and replenish the minerals as needed, especially during periods of high animal activity or heavy rainfall that may wash away the minerals. Installing trail cameras near the mineral lick can provide valuable insights into animal behavior and the effectiveness of the location. By frequently reviewing trail camera footage, you can assess animal activity, adjust the placement of the mineral lick if necessary and make informed decisions regarding hunting strategies.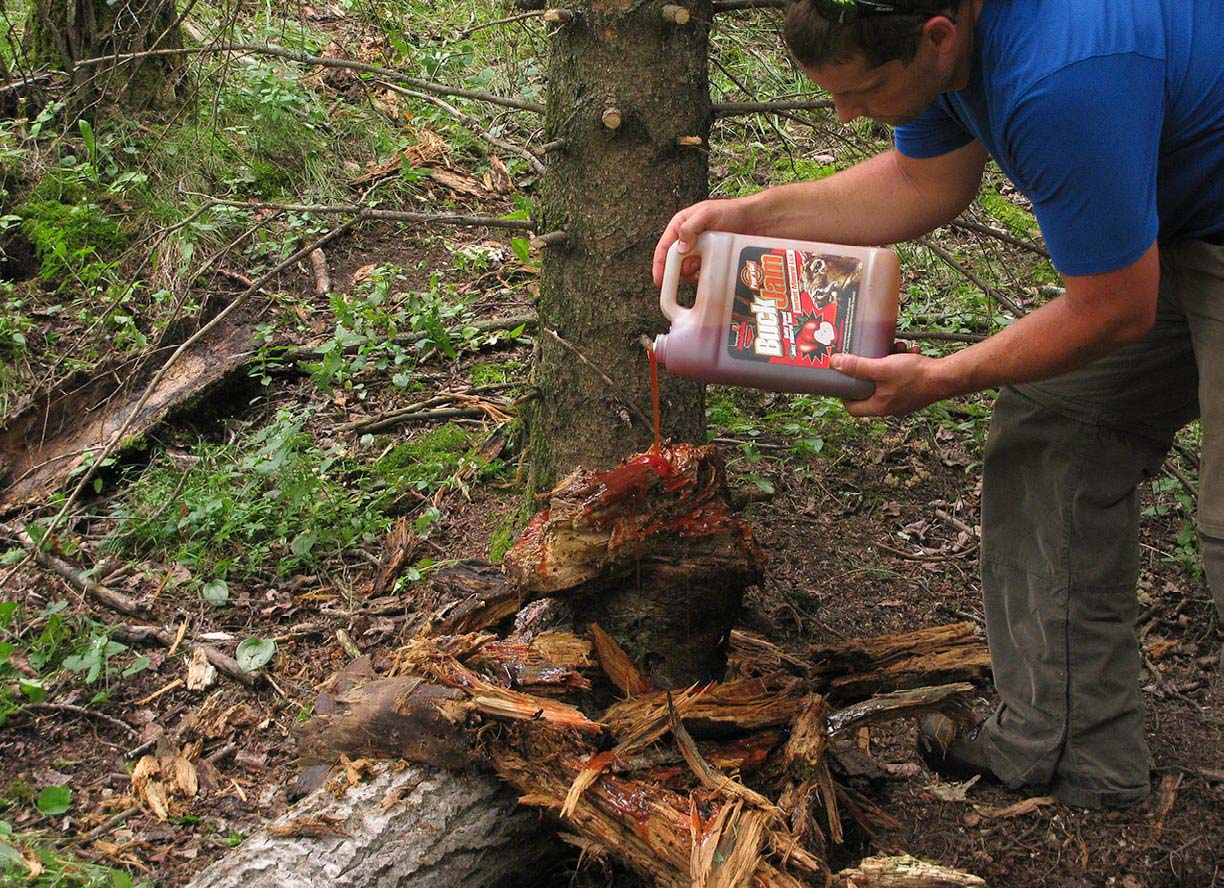 Advanced Level
You can seek guidance from local wildlife biologists or consult with a university lab or a veterinarian to determine the ideal mineral formulation that will address the specific deficiencies in the local habitat.
Antler cation analysis is a valuable tool for determining the specific minerals that need to be supplemented for big-game animals. This analysis involves studying the mineral composition of antler samples collected from harvested animals or shed antlers. By analyzing the mineral concentrations within the antlers, hunters can gain insights into the mineral deficiencies or imbalances that may exist in the local herd population.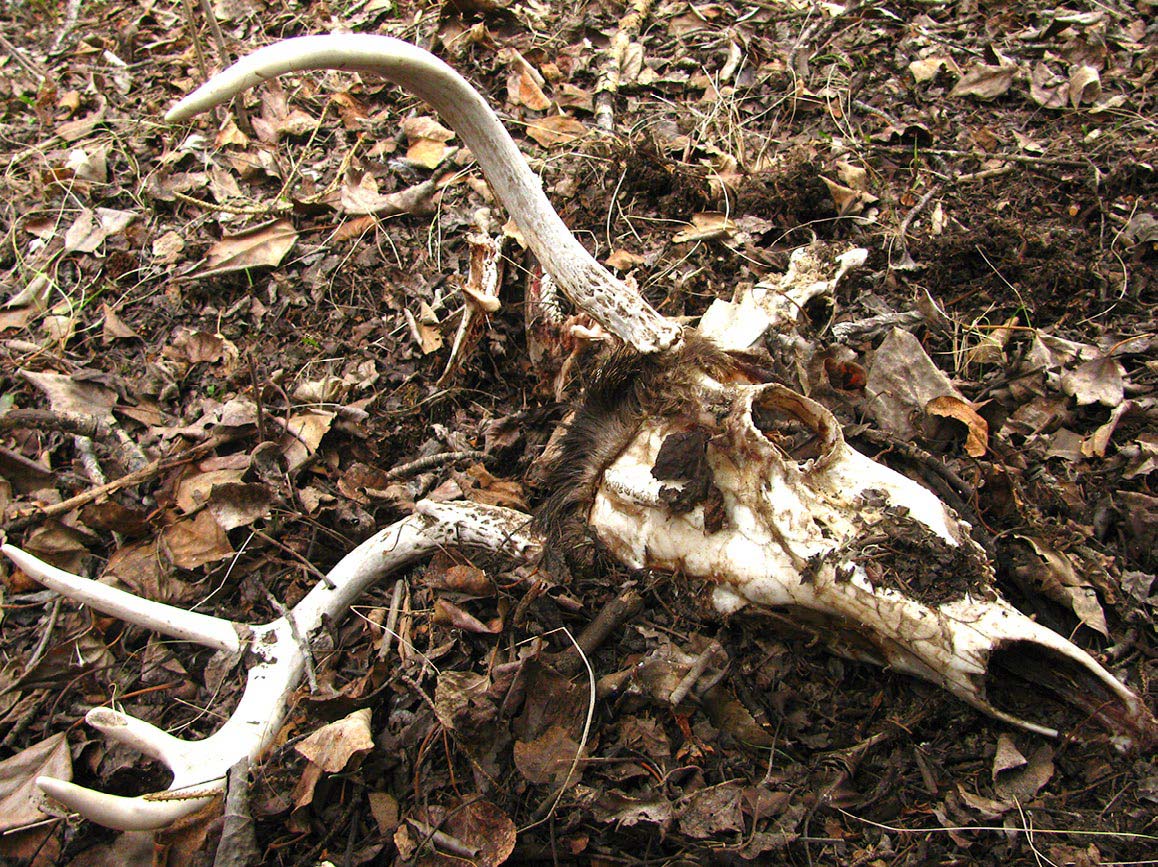 The process begins by using shed or harvested antlers and grinding the bone closest to the skull into a sample powder. These samples are then sent to a laboratory for mineral analysis. The laboratory examines the concentrations of various minerals, such as calcium, phosphorus, magnesium, zinc and others. By comparing the mineral levels in the antlers to the ideal or optimal levels for those game animals, hunters can identify any deficiencies or excesses and create their own specific mix of mineral supplements. These can be obtained at a farm supply store. Specifically, the results of the antler cation analysis guide the supplementation strategy for big game mineral licks. For example, if the analysis reveals low calcium levels, it indicates a need for calcium supplementation to support healthy bone growth and antler development. Similarly, deficiencies in other minerals can be addressed by providing mineral supplements that contain the specific minerals shown as lacking in the animal's diet.
Supplementing the deficient minerals based on antler cation analysis can have significant benefits for big-game herds. Adequate mineral intake supports optimal antler growth, which is highly valued by hunters and contributes to the overall health and genetic quality of the herd population. It also enhances reproductive success, since proper mineral supplementation is vital for gestation, lactation and fawn development.
It is important to note that antler cation analysis should be conducted in conjunction with a comprehensive understanding of the local habitat and dietary factors. Factors such as soil composition, forage availability, and seasonal variations can also influence the mineral needs of big game. Therefore, a holistic approach that considers both the antler cation analysis results and the ecological context is crucial for effective mineral supplementation.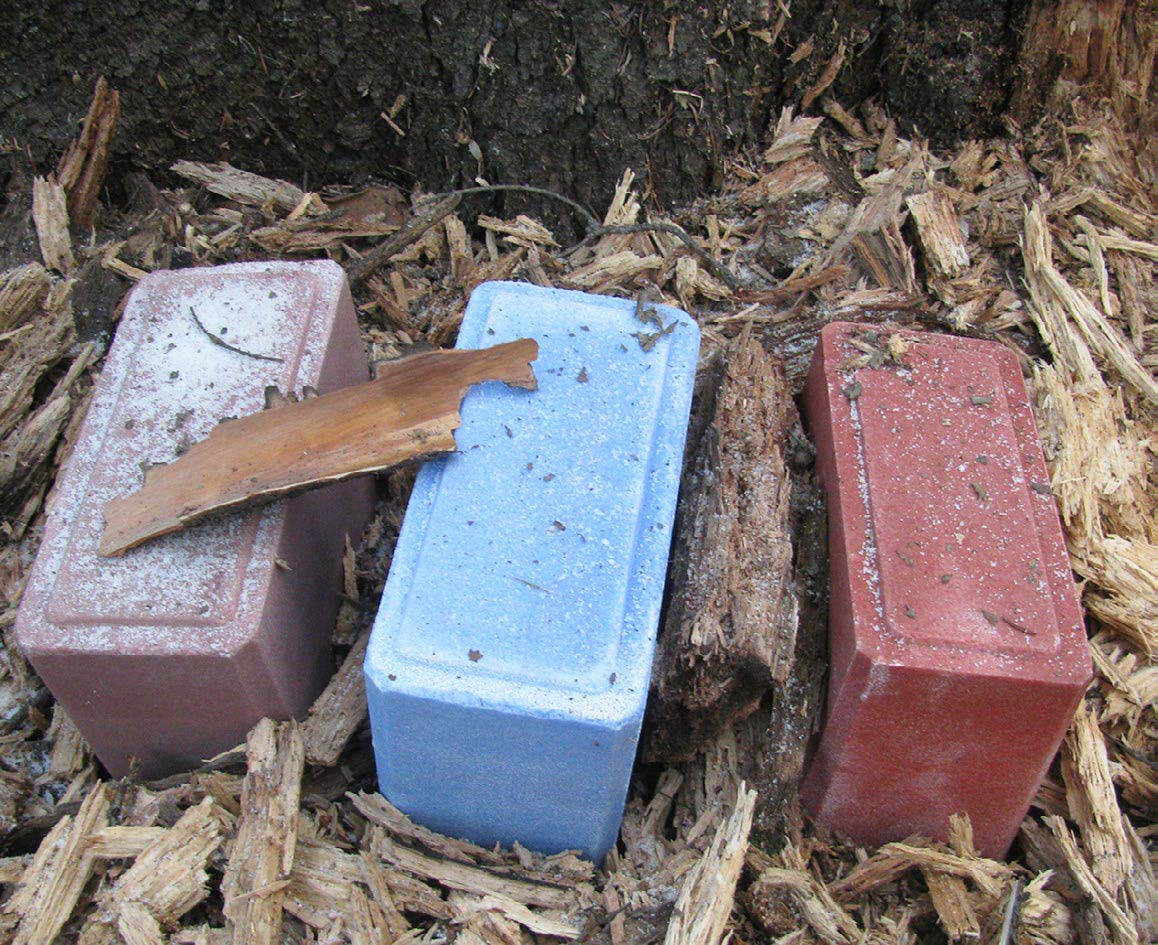 The implementation of mineral licks requires careful consideration of factors such as location, mineral composition, accessibility, timing and ongoing monitoring. By following best practices, hunters can maximize the benefits of mineral licks, including improved game animal quality, increased hunting success rates and a heightened enjoyment of observing wildlife in their natural habitat.
If you want to improve your strategy, antler cation analysis provides valuable information about the mineral needs of your local herd. By analyzing the mineral composition of antler samples, hunters can identify deficiencies or imbalances and tailor mineral supplementation strategies accordingly. This approach ensures optimal antler growth, reproductive success and overall health for big game populations.
Using mineral licks to enhance game animal quality, success rates, and enjoyment has proven to be a valuable strategy for hunters and wildlife enthusiasts. By providing essential minerals, mineral licks contribute to the overall health, antler growth and reproductive success of game animals. The attractive properties of mineral licks concentrate wildlife in specific areas, facilitating scouting and increasing hunting success rates.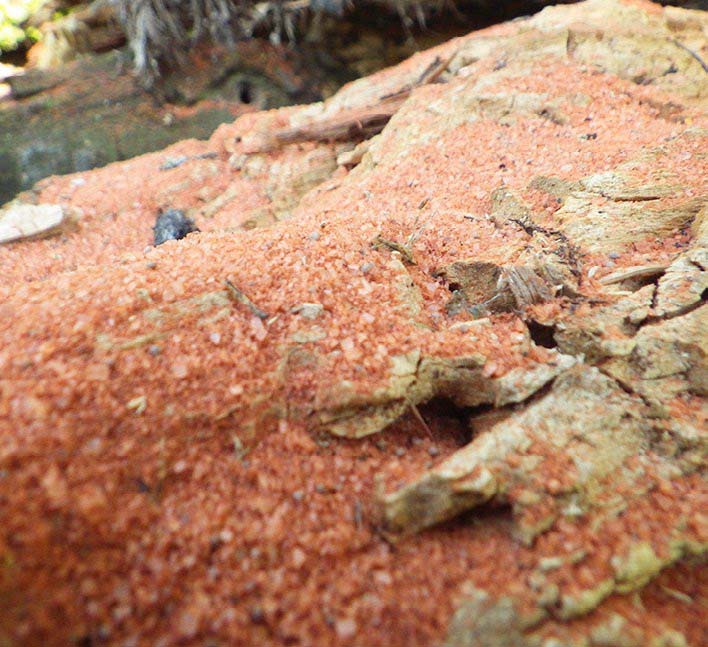 Product Mentions
Moose/Elk mineral: https://www.rackstacker.ca/mineral/moose-elk/
Deer mineral: https://www.rackstacker.ca/mineral/deer/
Blaze: https://www.rackstacker.ca/rack-stacker-inc-rack-stacker-blaze-mineral-50lbs.html
Rack Stacker: https://www.rackstacker.ca/
Buck Jam: https://www.cabelas.ca/product/46415/evolved-habitats-buck-jam
Cabela's: https://www.cabelas.com