One of the hottest debates among deer hunters is whether to use fixed-blade style or mechanical-type broadheads. While everyone has an opinion on the topic, each broadhead has its place and time in the hunting world. After all, several companies have been mass-producing each style of broadhead for many years and people keep buying them both. That should be enough to end the argument. I think it all comes down to personal preference. But of course, each style does have its pros and cons.
For several years the only broadhead I would ever allow to tip the end of my arrows were Rage broadheads. I credit this to the guys who taught me to bow hunt and from mass advertising seen in every hunting magazine I grew up reading. Most people who want to learn to bow hunt have a mentor who teaches them the craft. My mentors all shot Rage broadheads. With everything there is to learn about bowhunting and how high the risk that you'll get a bad shot, the last thing I wanted to do was to use a broadhead I had never heard of or tried. After sending that first Rage into a Whitetail, I was sold.  Every time Rage would debut a new broadhead, I had to have it. It wasn't until I matured in my hunting years that I decided to explore changing my bow setup. That's when I discovered that from releases to broadheads, the variety of options can be a bit overwhelming.
When I really started to dive into the world of broadheads, I learned a few things that make a big difference in how your broadhead performs. The first is your arrow, and how you set it up. The weight of the broadhead, the total weight of your arrow and even the fletching you use all have an impact on broadhead performance.
Let's start with the arrow weight and the effects it can have on your broadhead. The heavier your arrow is, the slower it will fly. I know this may sound like a bad thing, but heavier arrows have their benefits. They can be easier to tune, yes. But the biggest reason to shoot a heavier arrow is that they carry more momentum, which leads to better penetration. Where a lighter arrow will shoot faster, it may not be as accurate.
The arrow's fletching can play a big part in the way your arrow spins, too. This is an important consideration regarding some of the single-bevel, fixed-blade broadheads on the market.
Lastly, arrow speed is important. The arrow must have enough energy to make some broadheads open on impact and work as intended. These are reasons why the selection of a broadhead isn't the only thing that affects your arrow and its path of flight.
Now let's dive into each argument regarding the pros and cons of both types of broadheads and some popular choices in each style. Then you can decide for yourself what's best for you.
The Mechanical Argument
Many companies make mechanical broadheads like Rage, Grim Reaper, Slick Trick, and Swhacker. Most of these companies have been around for quite some time producing broadheads, and that's for good reason. Their products work. The biggest benefit to mechanical broadheads over fixed-blade broadheads is the cutting surface of the hole upon impact. I have seen a spring-loaded mechanical broadhead capable of leaving a 6½-inch hole upon impact. Now, that seems a little excessive when most 2- to 2½-inch cutting diameter broadheads have always gotten the job done.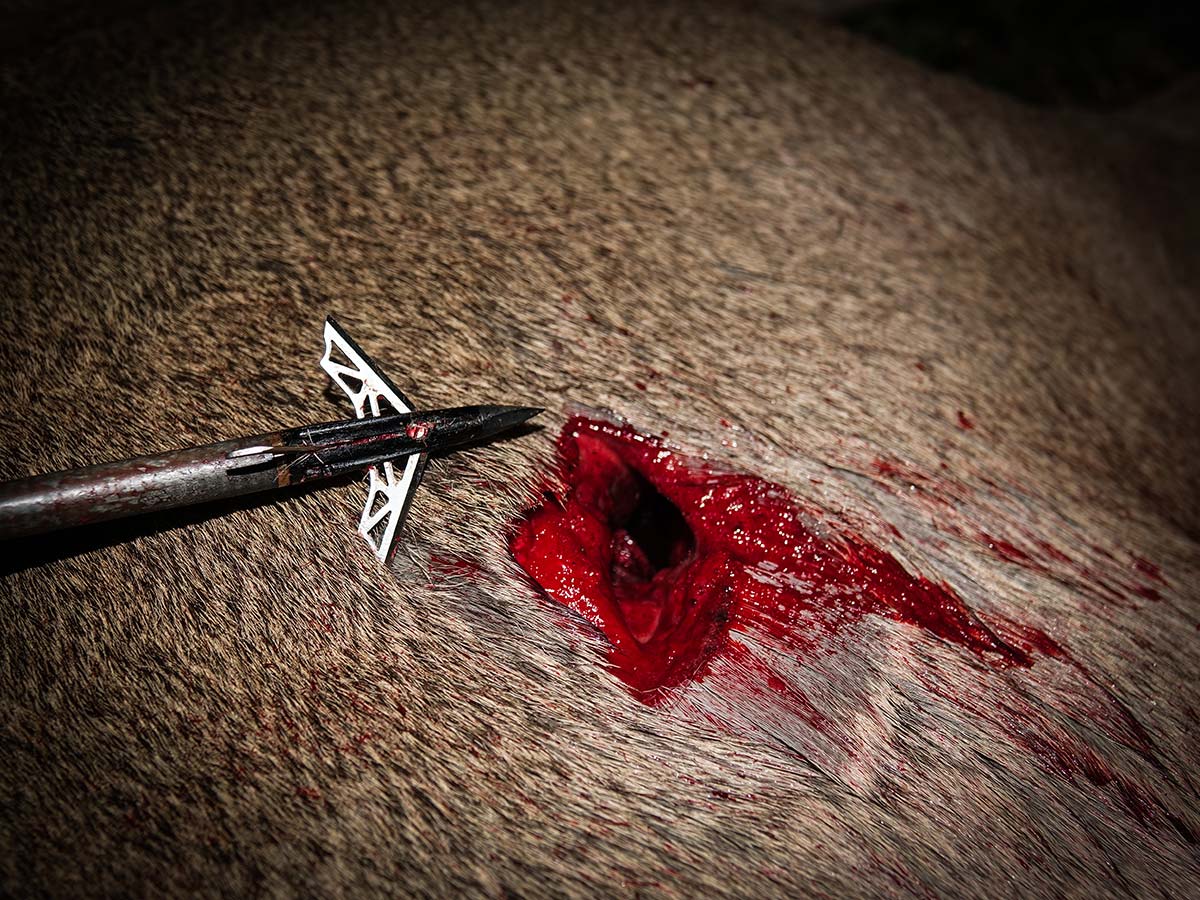 Why does a bigger cutting diameter matter? It leaves more of a margin for error. That error could come from a rushed shot, a poor shot, or even a deer reacting to the shot. The bigger the wound channel the more opportunity for more damage on impact.
I have shot several deer with mechanical broadheads, and attest that they definitely leave big holes and large blood trails. I should also mention that the animal usually never goes very far, which makes tracking a breeze. One thing to note about mechanical broadheads before getting into their cons is this: Normally, they should be shot on lighter arrows to have speeds great enough to open the broadhead on impact.
Now for the cons. The first and probably biggest argument against mechanicals is that they can sometimes fail, even with a perfect shot. Though I have never had this happen to me, I've heard stories of hunters who've made perfect shots only to leave a pencil-size hole in the Whitetail. This could be a vital shot, but good luck if you have to recover a deer with no blood trail to follow. It will more than likely take several hours for the deer to expire, and you will more than likely need a dog to track it.
The next biggest issue of mechanical broadheads is that you need clear shooting lanes with them. This is because anything coming in contact with the broadhead can be enough to either throw it off path, or worse yet, make it deploy prematurely. As you can see, there is both risk and reward when shooting mechanical broadheads.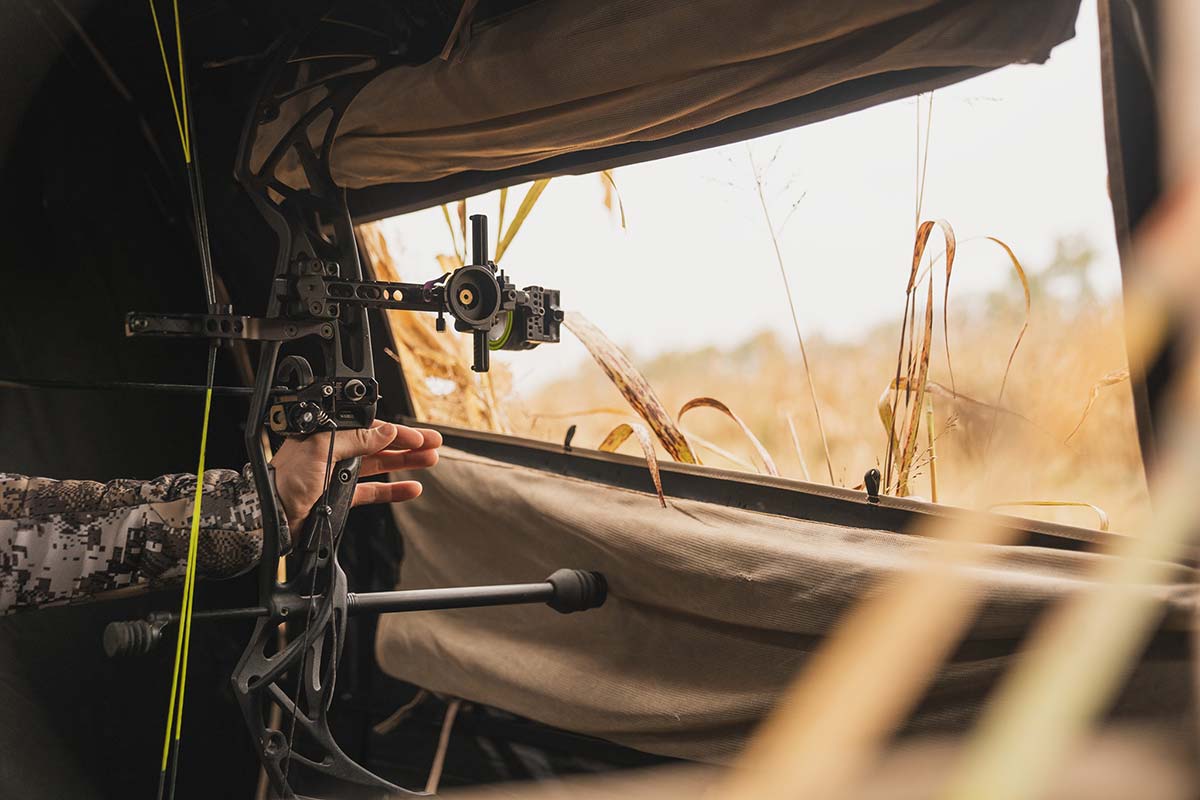 Some of my favorite mechanical blade broadheads on the market now are:
Rage is probably the leader in the world of mechanical broadheads. They have been around since I have been hunting and I have sent several of these through Whitetails. They come in a few different weights and large cutting diameters, and it is hard to beat them. With a saying like "Put a Rage in the Cage," what's not to love?
These stainless-steel, three-blade broadheads are perfect for Whitetail. Grim Reaper's Razorcut tip is designed to split bone on contact as well as provide maximum penetration. These broadheads leave massive wound channels and large blood trails for easier recoveries.
This is by far my favorite Rage mechanical broadhead. It is offered in 100-grain weight with a two-inch wound channel. It was made for harvesting big-game animals.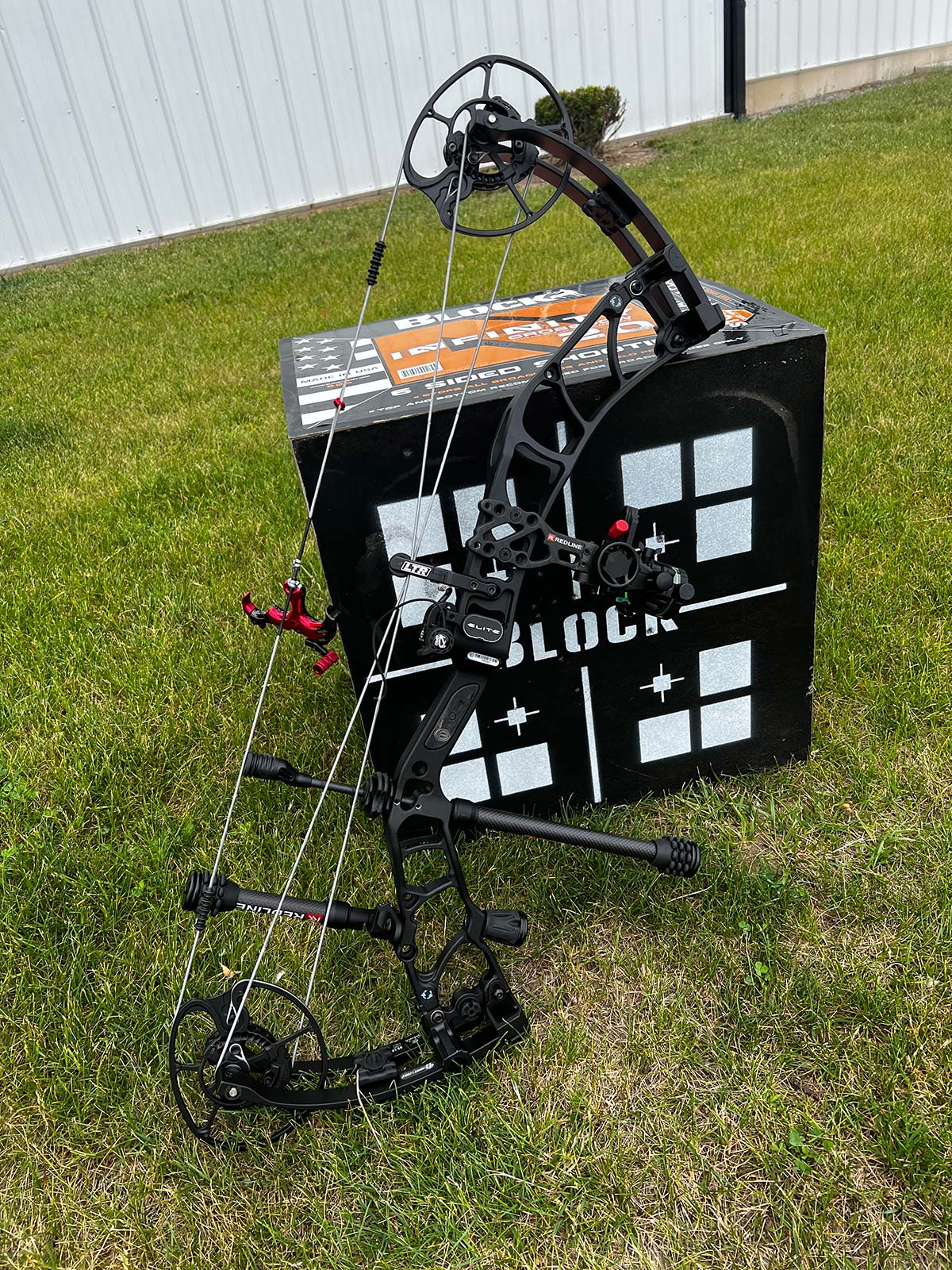 The Fixed Blade Argument
Just like with mechanicals, many companies are also making fixed-blade broadheads like Helix, G5, Slick Trick, and Swhacker. The fixed-blade broadheads have been around a lot longer than mechanicals. Fixed-blade broadheads date back to Native Americans, as an ancient arrowhead is really a fixed blade made out of stone instead of steel. In all seriousness, mechanical broadheads have only been around since 1988, whereas fixed blades have been around a lot longer.
One of the biggest advantages a fixed-blade broadhead has is that there are no moving parts. There is no concern for the broadhead not performing as intended. With a well-placed shot, you should be able to recover your game in a short time.
Another big advantage to fixed blades is that they can be shot on heavier arrows. This is key when shooting in dense or thick cover. There is a lot less concern that light vegetation can impact your arrow flight when shooting a fixed blade on heavy arrows.
The other big advantage to fixed blades is that they often have a lot better penetration on game. This will lead to a lot more pass-throughs and good blood trails. Lastly, fixed blades are a lot more likely to punch through bone as opposed to deflecting off it.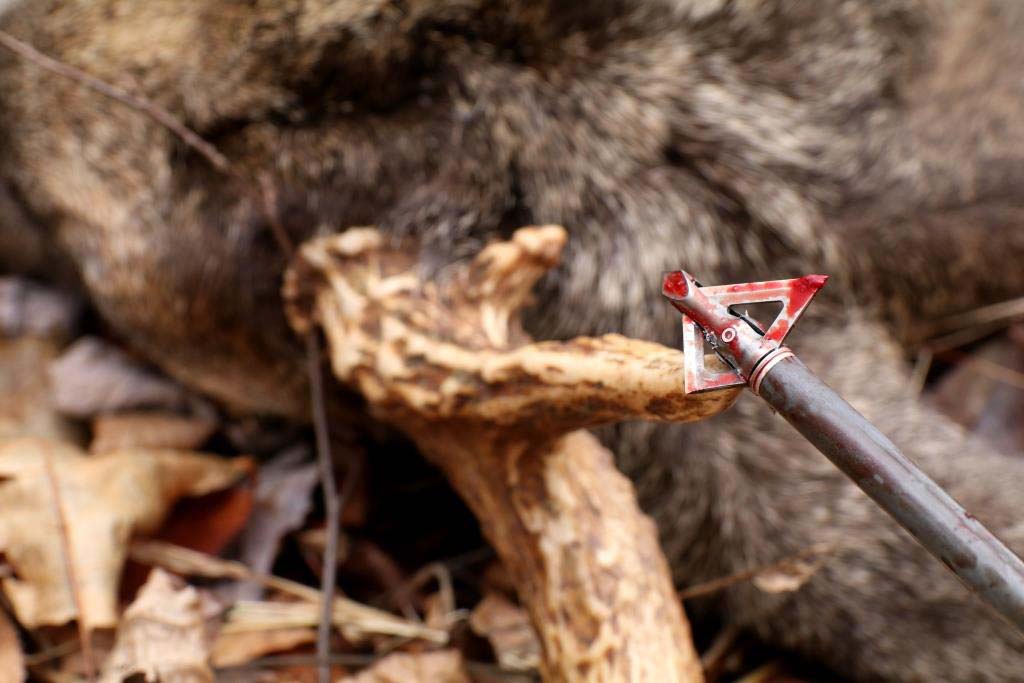 Just like mechanicals, the fixed blade does have its cons. The first and probably biggest negative factor is the smaller cutting diameter. They are usually right around 1- to 1¼ -inch in measurement.
It's hard to get much bigger without affecting the arrow flight too much. This means that you must have a well-placed shot in the vitals to harvest the game, so there is a lot less margin for error.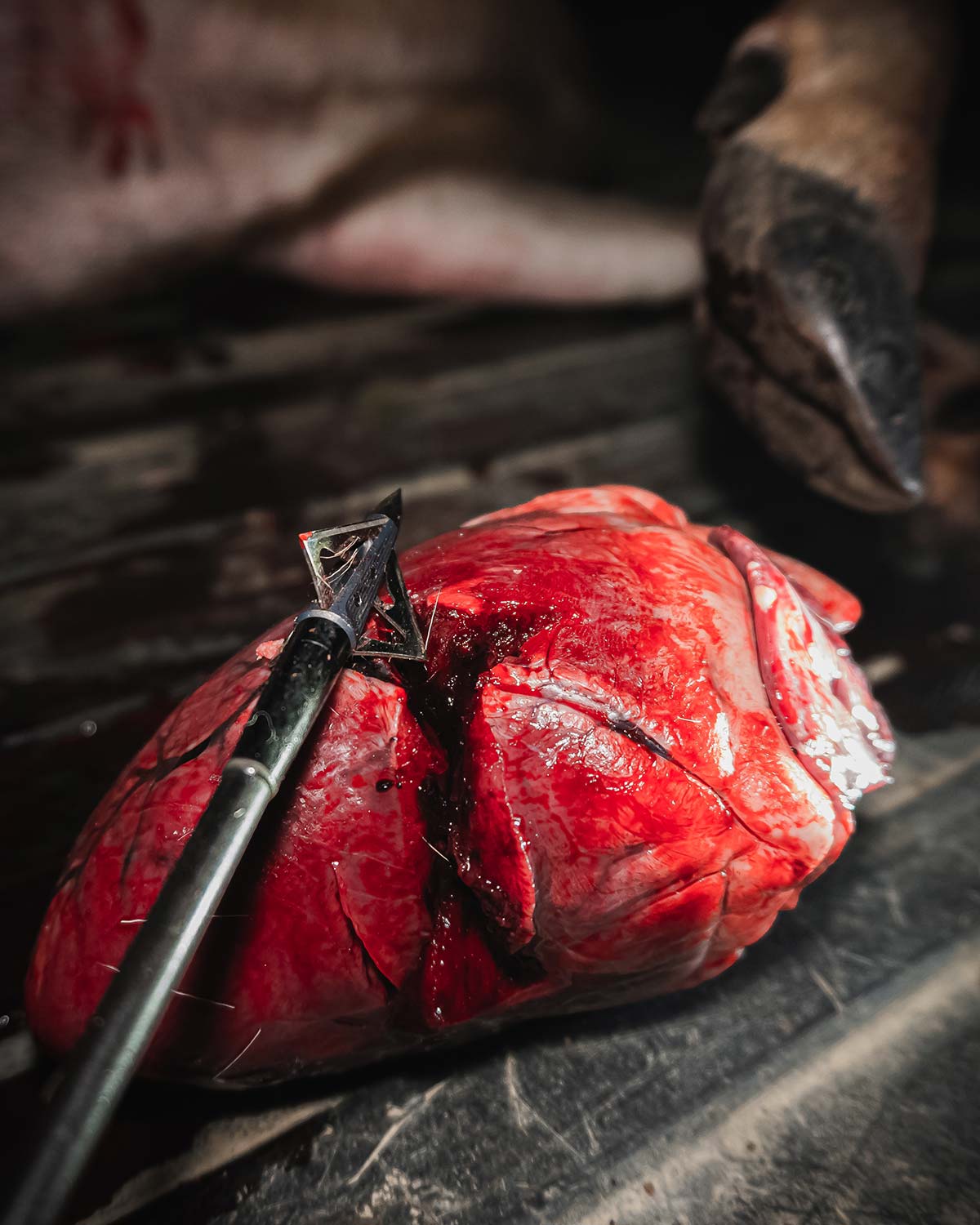 The next big downfall to fixed blades is that they have exposed blades so can dull more easily. It is important to check all broadheads for sharpness but that's especially the case with fixed blades. With a little touch-up from a sharpener, though, that should not be too big of a deal.
Lastly, fixed-blade broadheads shot from lighter arrows can be inaccurate. This is because they are moving faster and have more surface area for the wind to push them off target. If you're shooting a slower bow or heavier arrows, this isn't as much of an issue. The best thing to do if this is a concern is to fine-tune your bow, shoot a lot and understand what your bow is capable of.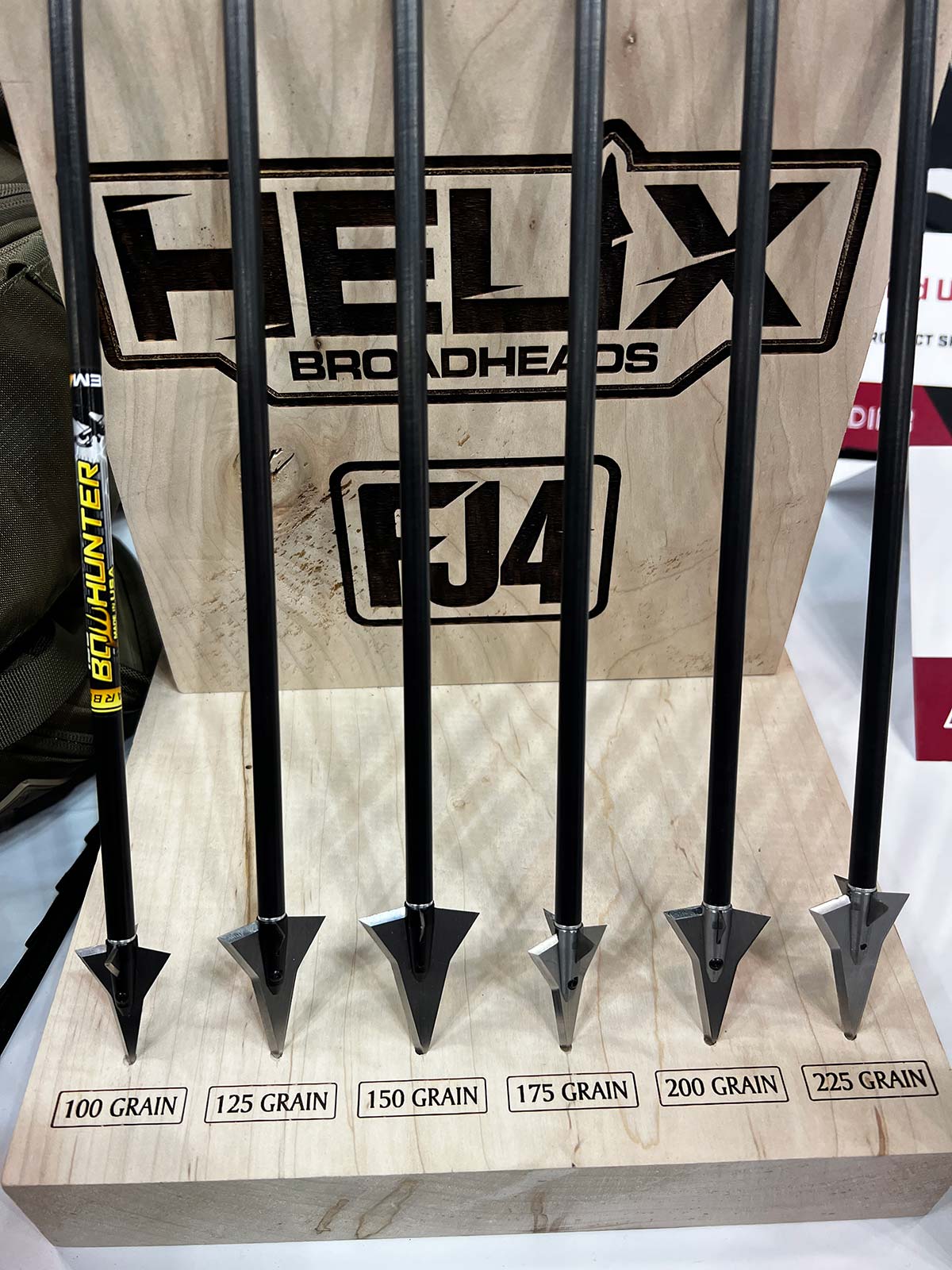 Some of my favorite fixed-blade broadheads on the market now are:
This is one bad little broadhead. It comes in several different weights at an affordable price that is hard to beat. The design was built off the original FJ2 broadhead but adds two additional bleeder blades, allowing for a bigger cutting diameter and better blood trails.
This broadhead has been around almost as long as I have been hunting. Coming in three different weights, this broadhead has withstood the test of time. This three-blade, fixed broadhead is capable of a 11/8-inch cutting diameter with awesome penetration.
Not only does the name sound like it means business, but just by looking at this broadhead, you know it is serious. This three-blade broadhead has just over a one-inch cutting diameter, but it is known for maximum penetration. The broadheads are offered in a few different weights and are known to be hand-sharpened and able to bust through bone on impact.
You can see each type of broadhead has its strong points and its weaknesses. I suggest that you try both styles and see what works best for you. Just keep in mind that things like arrow weight and the speed of your bow do make a difference. As I said, given my experience shooting several different kinds of broadheads, I think what you use ends up coming down to your personal preference and your style of hunting.