Here's a new way to make the most of the harvest.
Korean ribs are skinny, cross-cut ribs that are marinated in a sweet, garlic-ginger, soy-based sauce. Ribs from moose and elk are big enough to process this way for a crowd-pleasing grilled summertime treat.
The toughest part of this recipe is putting an arrow through the boiler room of a moose within bow range. Once you get a suitable moose on the ground, the serious work starts. After that, the next challenge is to find a butcher who is willing to cut your moose ribs into  1¼ and 11/3-inch slices across the bone. From there on, it gets easier.
I'm lucky enough to be included in a group of moose hunters who agreed to hunt together and share the (hopefully) annual harvest. It takes four years or so to get drawn for a cow or calf license during the regular season in Central Alberta. Bow hunters get access to extended seasons and can hunt where rifle hunters are prohibited in specific wildlife management areas.
Four of us coordinate draws so the hunter with the highest priority competes for the moose license, while the rest of us enter the draw only to increase our priority for next year. This process increases the odds of us all having an inventory of fresh moose nearly every year. The ripple in this process is getting all four of us to a consensus on cutting instructions for the butcher.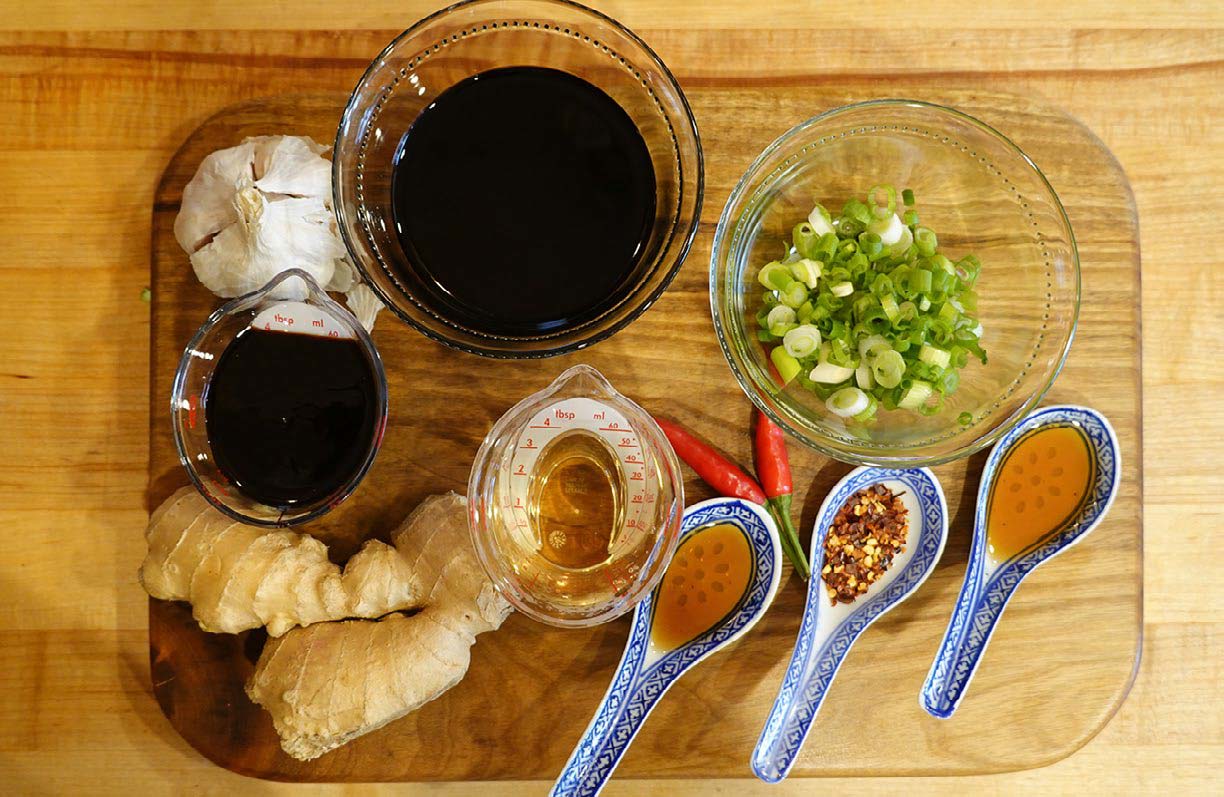 Some of us value ground meat or prefer sausage as an outcome when dealing with potential trim like rib meat. I bargained hard for Maui or Korean-style short ribs and got half of the moose ribs that were cut. When it came time to divide the harvest, I traded the equivalent weight in ground meat for the ribs to close the deal. (It's a tough crew.) In my opinion, the trade was worth it.
This recipe is more about what one can do with the skinny cross-cut ribs than it is about the specific rib recipe. (Even though these are pretty good.) One could easily switch moose ribs up to Maui style with a pineapple and rum marinade, or to a straight-up American-style, tomato-based barbeque sauce.
The key is having 24 to 36 hours in the marinade before grilling on a medium-hot grill. My preference is grilling moose over charcoal, but on a recent camping trip to test these ribs in the woods, there was an Alberta-wide fire ban. That excluded charcoal barbeques as a cooking alternative. The propane-fueled Camp Chef Denali Pro 3X base with the optional barbeque grill box was deployed instead.
The flavor profile of this marinade comes from fresh ginger root, garlic and soy. I have a strong preference for microplanes when it comes to preparing finely grated ginger and garlic. A good microplate works magic on citrus peel, too.
A note about spice: I added about half of these crushed chilies in the photo and held off completely on those fiery Birdseye chili peppers. These ribs were made for the whole family, including the little ones, whose spice tolerance is still developing.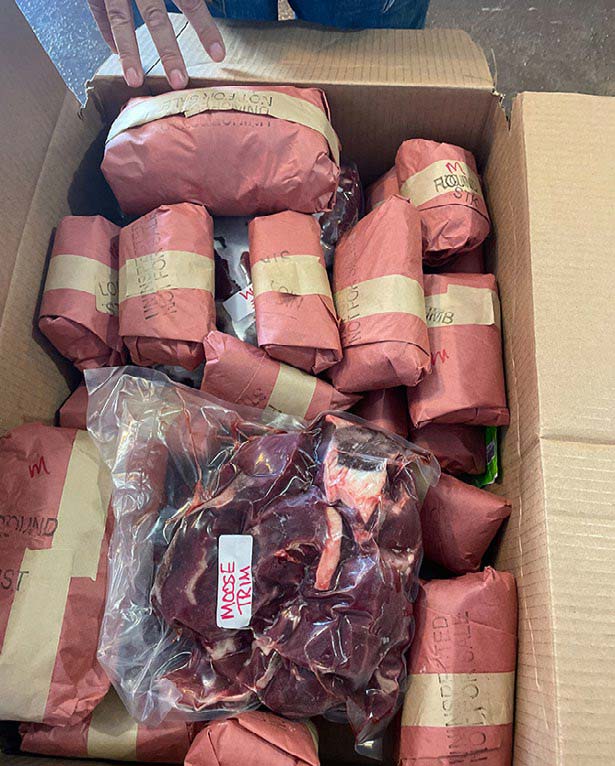 Tools and Equipment
Measuring cups
Stainless or glass bowls
Microplane or fine grater
Cutting board
Chef's knife
Paring knife
BBQ tongs
Gram scale
Suitable plastic container or large Ziplock bag for marinating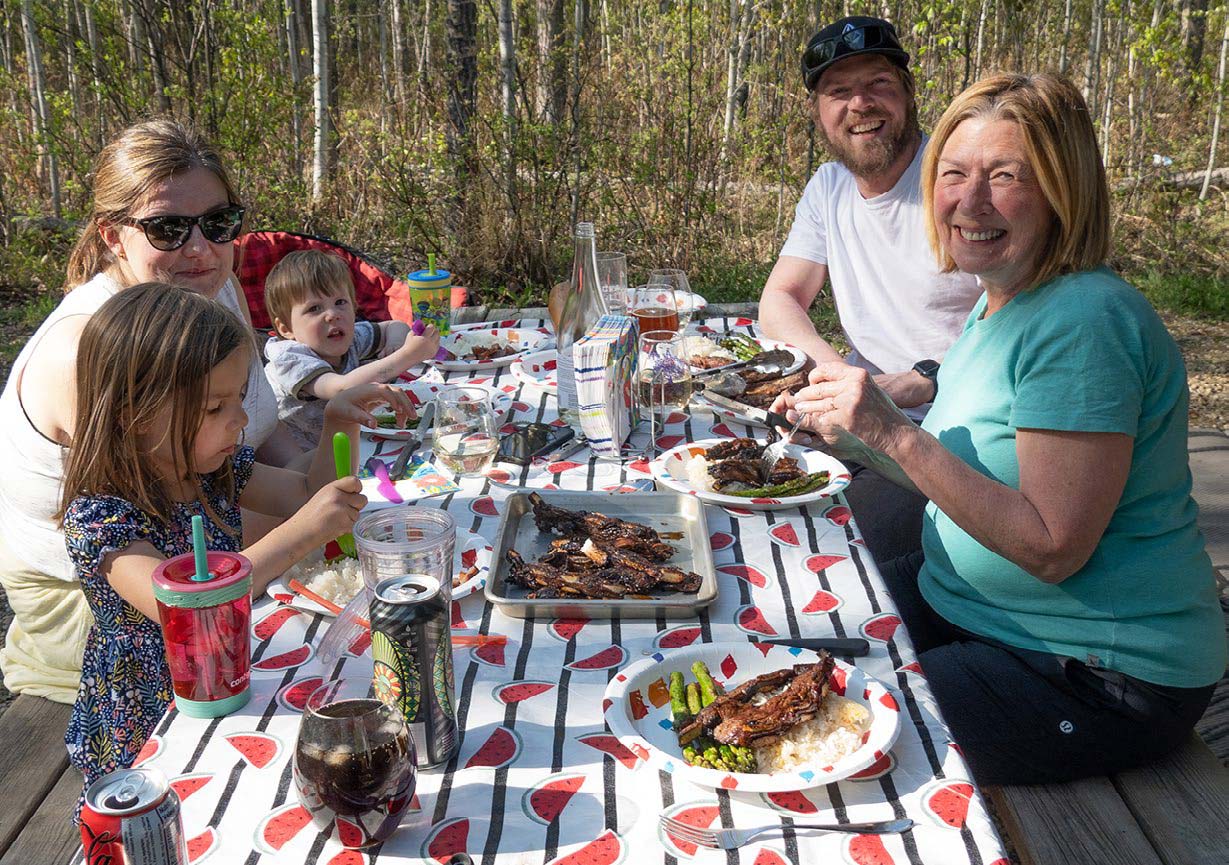 Ingredients
3 to 4 pounds of 11/4 to 11/3-inch crosscut (moose or elk) ribs
½ cup soy sauce (preferably Tamari)
¼ cup rice vinegar
1 tablespoon toasted sesame oil
¼ cup light molasses
3 cloves of garlic, grated
3 tablespoons or 45g of fresh ginger, peeled and finely grated
1 teaspoon of crushed red chili flakes (optional)
1 tablespoon Gochujang––Korean chili paste (optional)
1 Birdseye chili (Optional: handle these with caution if you want some serious heat.)
1 tablespoon of fish sauce
¼ cup of brown sugar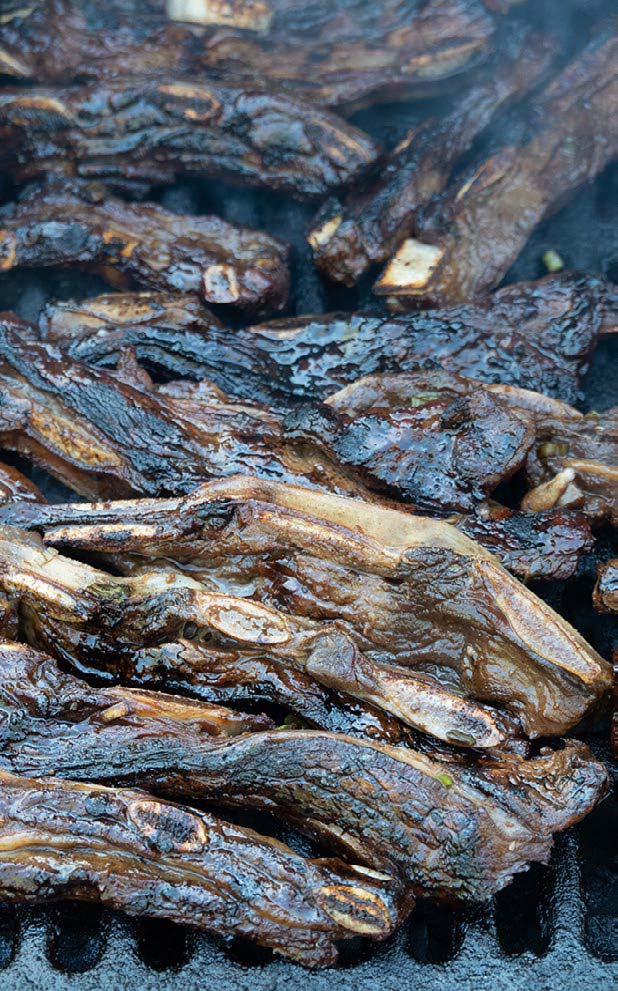 Method
Draw a moose tag and proceed with the harvest.
Ask your butcher to cut Maui-style or Korean ribs from at least half of the moose ribs.
(For the other half, cut them into 2- to 3-inch sections to be braised sometime during the winter. Recipe to follow in the coming months.)
Assuming your moose ribs are stored in the freezer, remove and thaw ribs in the fridge overnight three days before you intend to grill.
Prepare the ingredients.
Mix the marinade, pour over the ribs and marinate at least overnight but preferably 24 to 36 hours.
Drain liquid from ribs.
Grill on medium-high, giving the ribs a quarter turn on each side to make cross-hatched grill marks.
Serve over medium-grain Korean or Japanese sushi-style rice.
As hunters, we have two responsibilities: quickly and competently dispatching our targeted game, and honoring that animal's death by making maximum use of the carcass and other bits. All successful hunters invest in suitable equipment to get the job done and take the time and effort to learn to use that equipment successfully. My hope is that showing how to make good use of parts like moose ribs further honors the animal's death while giving readers more options to explore in that honoring.