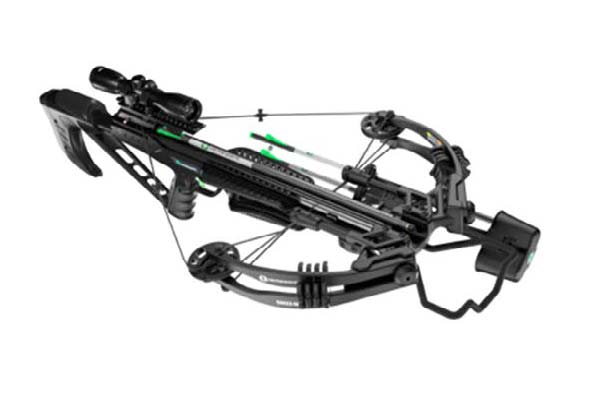 Introducing The Centerpoint Dagger 405
The CenterPoint Dagger 405 takes the evolution of crossbow performance further with its ergonomic fit, ripping speeds, and integrated Whisper Silencing System. Complete with an adjustable buttstock, the Dagger 405 proves to be a perfect choice for hunters and shooters.
The Dagger fires at up to 405 feet-per-second with a 14.5-inch power stroke, delivering 146 foot-pounds of energy. Game won't know what hit them! Lightweight and compact, this crossbow tightens up to 14.75 inches across when cocked, and includes a 4×32 illuminated scope and (3) 20" .003 arrows.
Get it here.