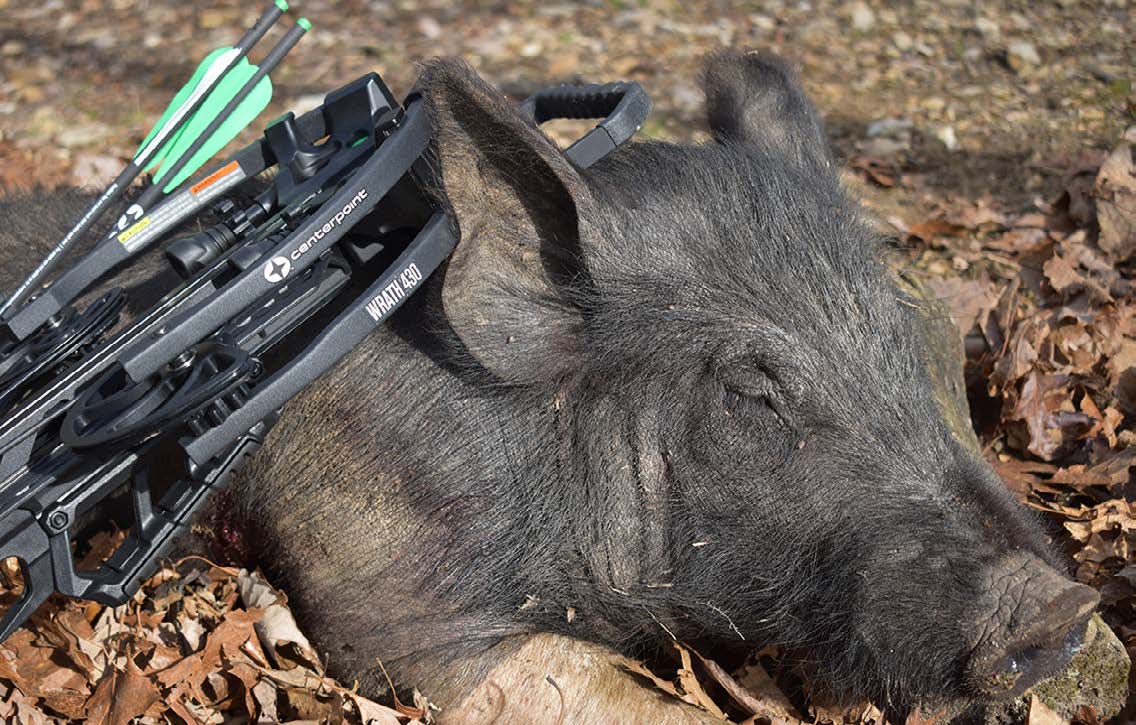 Crossbow Report: CenterPoint Wrath 430
Velocity Outdoor was established in 2018 and is home to several outdoor equipment industry leaders. Its current holdings include Ravin Crossbows and CenterPoint Archery. Velocity Outdoor has provided the strategic leadership, expertise and business management services that have helped both Ravin and CenterPoint Archery grow and expand their presence in the highly competitive outdoor marketplace.
CenterPoint Archery's company philosophy is to develop and build feature-rich and value-driven crossbows at various affordable price points.
"CenterPoint has proven to be one of the most successful archery companies over the last five years because we've listened to our customers' most pressing needs, and responded," says Kevin Casey, archery product manager for CenterPoint. He continues regarding customer comments, "They told us speed, accuracy and reliability make the difference and our new Wrath 430 delivers on all three. We've hunted side-by-side with these folks for years and we understand what it takes to fill the tag year after year. The Wrath 430 is just the beginning. CenterPoint consistently pushes the boundaries of what archery can be and what bowhunters can do," Casey adds. "That's because hunting is our way of life. It's in our blood and it's what brings us together, as members of an indomitable crew. From generation to generation, we hand down this learning, this wisdom, and this strength. And that's the trophy we value most—our inherited connection to the land and to each other. Our belonging to something bigger, something everlasting that makes us who we are. We were born for this—and so were you."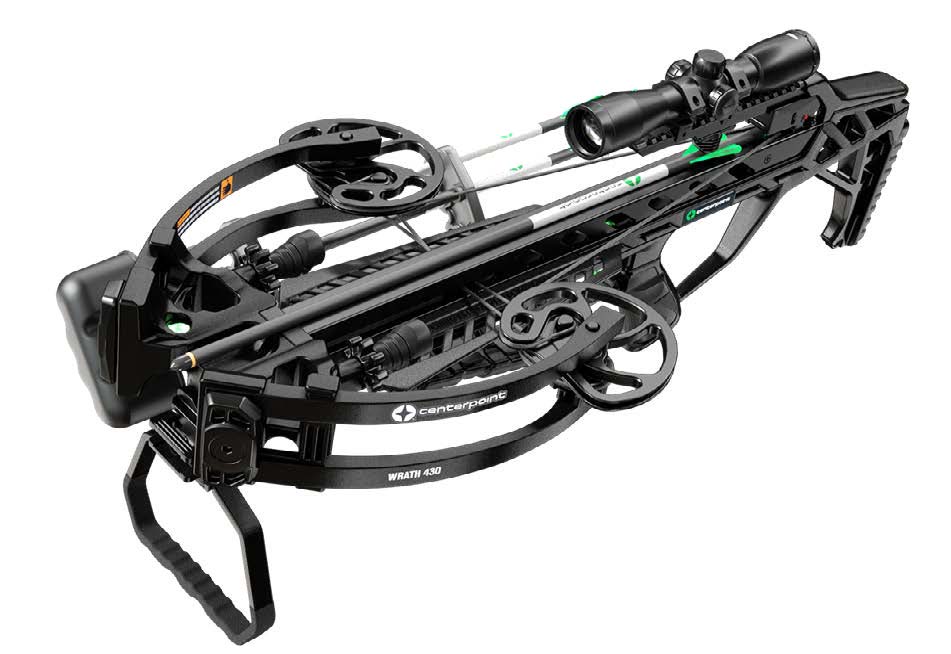 Out of the Box
The forward-draw, aluminum-railed CenterPoint Wrath 430 is stealth black. It features a single-bolt riser attachment for quick and easy setup, which provides a solid riser-to-rail mount. Its rail-mounted string stops reduce string vibration, while at the same time aiding in noise reduction. Its adjustable webbed style foregrip allows for a customizable fit for the shooter's preference and impedes users from placing their fingers in the travel path of the string and cables. The exclusive folding design of its foot stirrup can be used as a bipod to increase downrange accuracy, and the unique ball- bearing arrow retention spring offers no exposure or potential contact with the included rope sled cocking device. Rounding out the package is the double-gripper quick-detach parallel quiver. It provides secure arrow storage and three 20-inch, 400-grain carbon arrows. A 4 by 32 illuminated circled reticle scope tops off the crossbow.
The Wrath 430 is CenterPoint's first bullpup stock- style crossbow at just over 28 inches in length and 9 inches wide (cocked). It weighs in at 8.3 pounds and reaches speeds up to 430 feet per second. It's available with or without a silent cranking device. It offers a blend of mobility and performance perfect for the modern crossbow hunter at a value-packed price point. The bow's behind-the-trigger string latch allows for a longer, 15-inch power stroke for increased speed. Its ultra-slim width is perfect for tree stands and exceeds expectations for ground blind use. Designed for close quarters hunting and ultimate stealth, the Wrath 430 aggressively amps up the speed, power and accuracy, all within the smallest crossbow CenterPoint makes. Whether you've taken up a sniper position in a tree saddle or are shifting on the fly to outfox a change in wind direction, this bull pup-style crossbow tightens your profile and keeps you nimble.
The CenterPoint Wrath 430 incorporates an auto- engaging safety and anti-dry fire trigger into its design. This moves the safety from the "fire" to the "safe" position when the crossbow is cocked. That capacity protects users from moving the safety from the "safe" to the "fire" position without an arrow in place. The 8.5-inch water/fog-proof package includes a scope that is 4 by 32mm, designed with red/green- illuminated, multi-circled reticles ranging from 20 to 50 yards. The package-included arrows are designed and built to withstand the high-energy demands of crossbows. Each arrow has a 400-grain weight with 100-grain field points (not included) and comes fletched with 2-inch blazer vanes and is made of durable carbon material with a straightness of .003 inch. The CenterPoint carbon arrows are designed for crossbows. They utilize 20-inch arrows with a non-proprietary half-moon nock.
Specs and Performance
I always stress the difference between the advertised specs of an individual crossbow and its actual "hunt setup" specs. Most of the time, manufacturers market bare- bow specs, which can be misleading. In extremely rare cases, the advertised weight and speed of the crossbow are actually its true weight and speed when set up in full hunt dress. Because of this, a side-by-side comparison test is completed against the crossbow's marketed specs. The CenterPoint Wrath 430 advertised weight without accessories is 8.3 pounds. My comparison weight with the crossbow set up in full hunt dress with scope, quiver bracket, quiver and arrows are 9.8 pounds.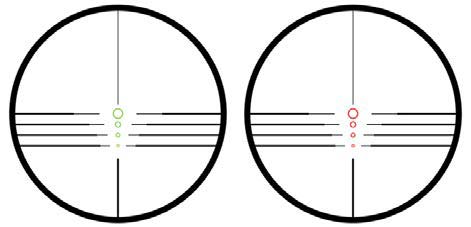 The CenterPoint carbon crossbow arrows are marketed at 400 grains. The arrows included in my test package ranged in weight from 400 grains to 406 grains. Ten shots were put through a chronograph with the fastest and slowest recorded speeds eliminated from the equation and the average speed being calculated from the remaining eight shots. The CenterPoint Wrath consistently shot 411 FPS. That's 19 feet per second under the marketed FPS rating, and so that is fairly significant, but it's still plenty fast enough to get the job done on any animal on the planet.
My trigger-pull analysis data is composed the same way that I develop my feet-per-second data. Ten shots are gauged with the highest and lowest numbers being removed from the equation; then the remaining eight shots are calculated to achieve the average. There is absolutely no creep with the CenterPoint Wrath's trigger. With a very solid wall and no creep as you apply pressure, the trigger breaks clean and crisp. Factory specs list the Wrath as having a trigger pull of 3.5 pounds. My comparison testing produced exactly a 3.5-pound trigger pull.
Shooting the Wrath 430
A quote from CenterPoint's website states: "We believe in taking our best shot—and only our best shot. Hitting the target quickly and cleanly is the point. We don't believe in waste or in holding back. When we step into the woods, we do so knowing we're part of a system that gives and takes—and that's majestic. That's why we're committed to making the most of every moment, every opportunity, every bow, and every shot."
Having been involved with the testing process of CenterPoint crossbows from their inception, I can attest to their continued commitment to produce a better product. The Wrath 430 is the best CenterPoint crossbow that I've shot to date.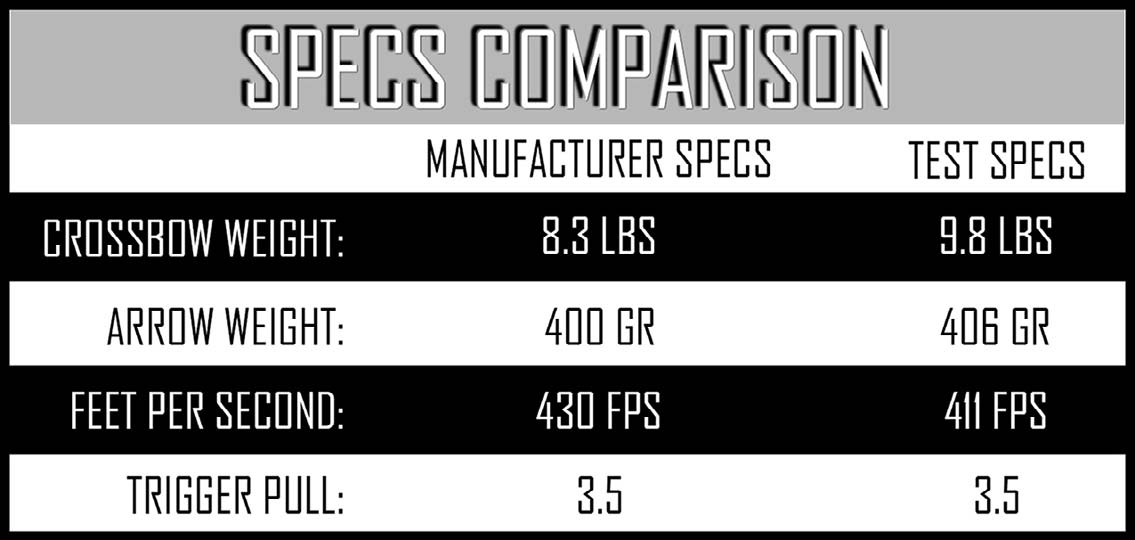 The ergonomics of their crossbow designs have greatly improved, and their additional safety features make it nearly impossible to accidentally cause bodily harm to oneself if operating the crossbow in a responsible manner. This begins with the auto-engaging trigger, which automatically moves the safety into the "safe" position when the crossbow is cocked, and their dry-fire- inhibitor, which makes it impossible for the crossbow to fire without an arrow nocked.
When shouldering the Wrath 430, there is a slight front-end heavy feel to the crossbow. It's certainly not as noticeable as with some other crossbows on the market, but it can be felt to a degree, nonetheless. Also, because of its compact frame, the Wrath sports a short bullpup stock and narrow cheek weld with a 13¼ inch length-of- pull. When I first began sending arrows down range, it took some effort to get accustomed to the compact feel of the crossbow.
For accuracy testing, I shot five groups of three arrows at 30 yards off a bench rest and then repeated the process at 40 and 50 yards. The Wrath 430 consistently held 1.5-inch groups at these distances, which is outstanding when compared to the accuracy of other crossbows in its price range. I was pleased with the trigger and down-range performance of the crossbow. My decibel-level readings recorded it as falling in the acceptable range of other forward-draw crossbows that are shooting in excess of 400 FPS.
Expert Tips

When marketing a mid-budget-range crossbow, in order to keep the package cost to a minimum, it's necessary to trim costs in some areas to meet the price-point criteria. I would highly recommend an aftermarket purchase of a high-quality optic for the Wrath 430. I have no doubt that with a top-quality optic, this crossbow has the potential to rival the accuracy of other crossbows that are three times its price. CenterPoint has also begun marketing its own broadheads. I've put these to the test and they've performed as advertised. With a broadhead and sling purchase, the CenterPoint Wrath 430 is ready for the field. The CenterPoint archery power draw rope crank device can also be purchased separately from the CenterPoint website. It's designed exclusively for CenterPoint crossbows. It features an ambidextrous design and an advanced mounting system that is quick and easy to attach. The power draw reduces crossbow draw weight by up to 70%.
The Bottom Line
Operating in a space of low cost and high performance is a tricky endeavor, but CenterPoint Archery continues to improve the ergonomics and performance of its crossbows while keeping them at an affordable price point. This crossbow should appeal to the masses and perform as expected for many seasons. The CenterPoint Wrath 430 has an MSRP of $649.99.