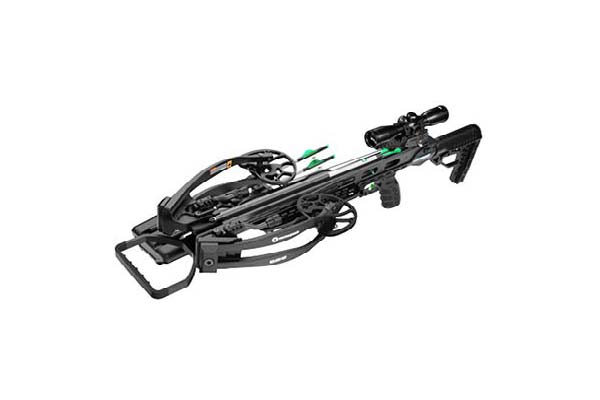 CENTERPOINT HELLION 400
The CenterPoint Hellion 400 delivers unmatched performance and value, arming hunters with the serious power required to pack a knockout punch. A folding stirrup and adjustable buttstock topline this bow's full premium feature and accessory package, all within a super slim profile — only eight inches axle-to-axle fully cocked.
The Hellion 400 is a heavy hitter, firing at 400 feet-per-second with 142 foot-pounds of energy. While it's powerful, it is also compact and light, weighing just a touch over eight pounds.
In addition to its adjustable stock and folding stirrup, the CenterPoint Hellion includes string stops, anti-dry fire, and an auto safety to makes the most of its durable CNC-machined aluminum rails and cams. The generous accessory package includes a 4×32 illuminated scope, three 20" .003 arrows, a parallel quiver, cocking sled, and rail lube.
GET IT HERE.